"After going through CLDP, our alumni have gone on to run for public office (and win!), start their own nonprofits, work on Capitol Hill, and much more."
Salam Al-Marayati, MPAC President & Co-Founder
Omar Al-Hendy, Congresswoman Eddie Bernice Johnson
"You can study politics in a textbook, you can watch it on the news, but none of that will prepare you or even equate to the experience you will have while on the Hill."
RJ Khalaf
Congressman Andre Carson (IN-7)
Aziz Ahmad, Congressman Hank Johnson
Department of Education – General Council
Abrar Omeish is an alum with honors from Yale University, a current dual MPP/JD candidate, and a Blume fellow at Georgetown. She is the first Libyan ever elected in US history and the first Muslim and youngest ever to be elected in her role as School Board Member At-Large in Fairfax County, VA. She oversees a three billion dollar budget for 1.2 million constituents of the nation's tenth largest school division outside Washington, DC. Abrar co-founded an organization providing thousands of underprivileged youth with free tutoring and mentorship in 20 locations over the past ten years. After serving in several appointed capacities locally and as a senior organizer at the DNC, Abrar served as a legal fellow at a human rights and immigration law firm in Northern Virginia and has been a spokeswoman for the #NoMuslimBanEver campaign. Abrar was most recently a Virginia Co-Chair for the Bernie Sanders campaign and a Virginia PLEO and Rules Committee member to the Democratic National Convention.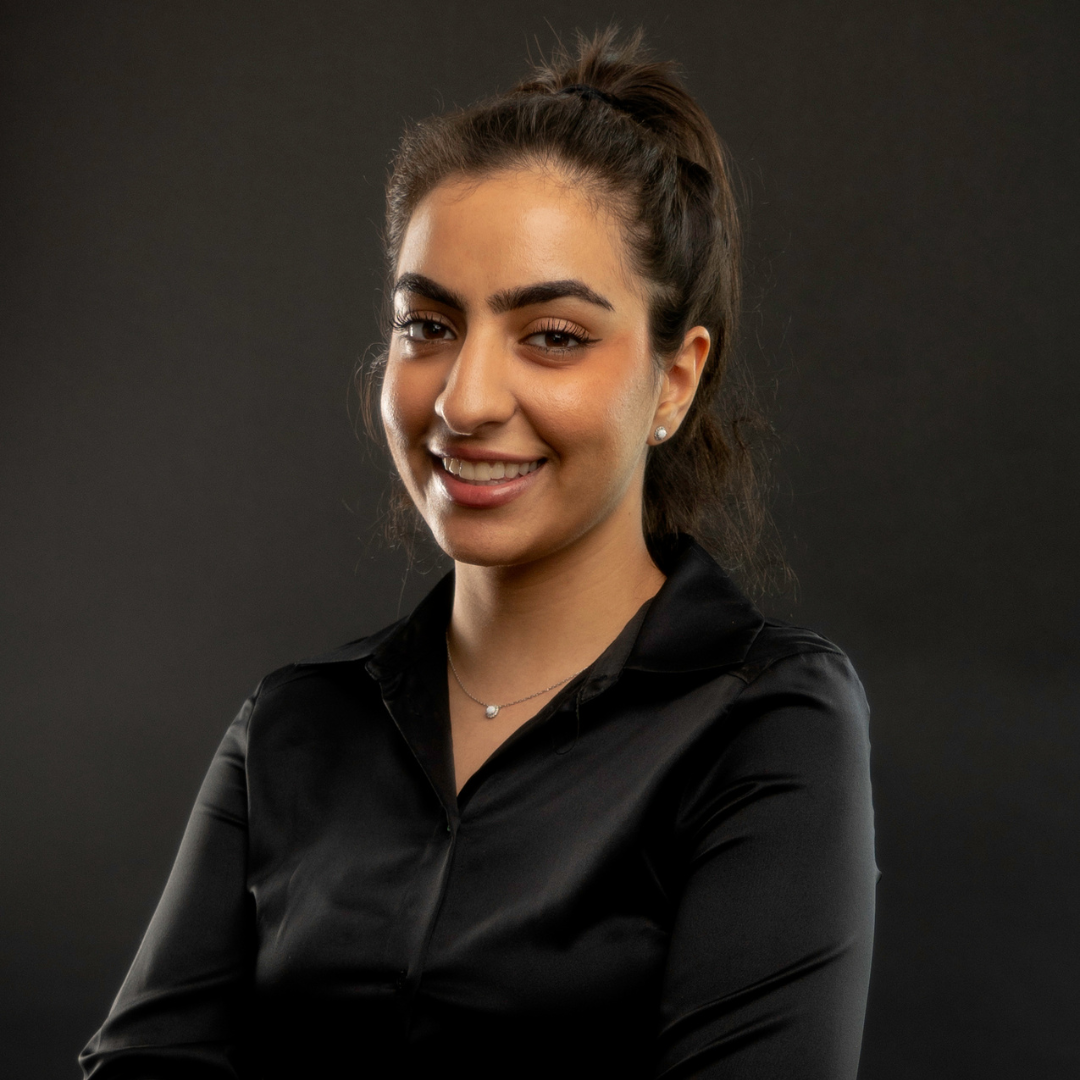 Asma Mohammadi majored in Political Science and has always had a deep interest in government, leading her to American University's dual degree program pursuing a law degree and a master's in International Affairs. As a Muslim Afghan woman, her perspective is valuable, and she wants to make a difference in people's lives. 
Majority Leader Chuck Schumer – (D-NY)
Aisha Irshad is a dual degree student at the University of Pennsylvania studying Business Economics and Public Policy. She's held leadership positions with the Muslim Student Association, Student Government, and the First-Gen community at Penn.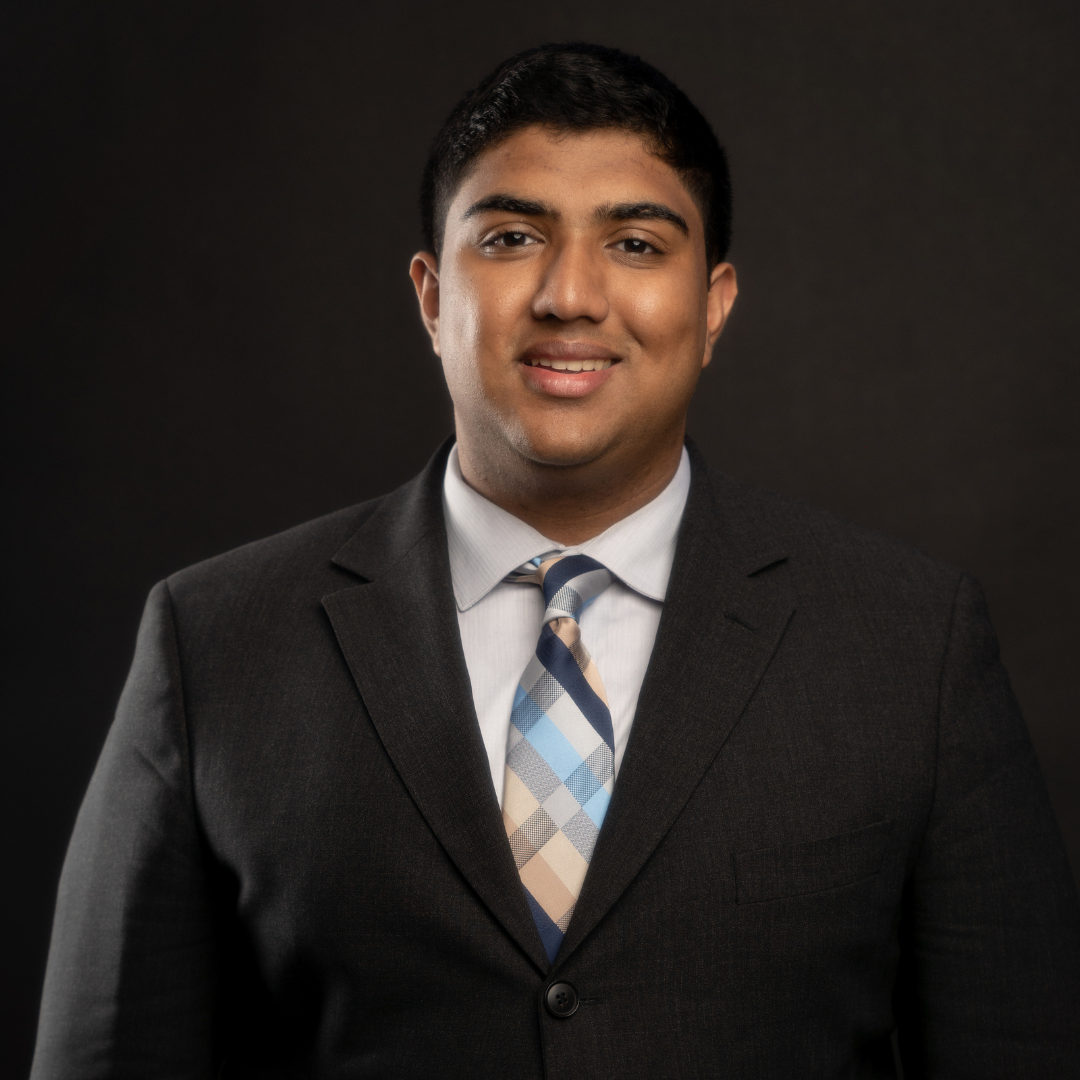 Senator Tammy Duckworth (D-IL)
A rising Junior at @georgetownuniversity's School of Foreign Service and School of Business, CLDP Fellow, Ammar Hussain is pursuing a B.S. in Business and Global Affairs with a minor in Government. Previously having served as an intern for Congressman Sean Casten's re-election campaign and as a Government Affairs intern for CAIR-Chicago. Ammar built on this experience during his summer internship in the U.S. Senate.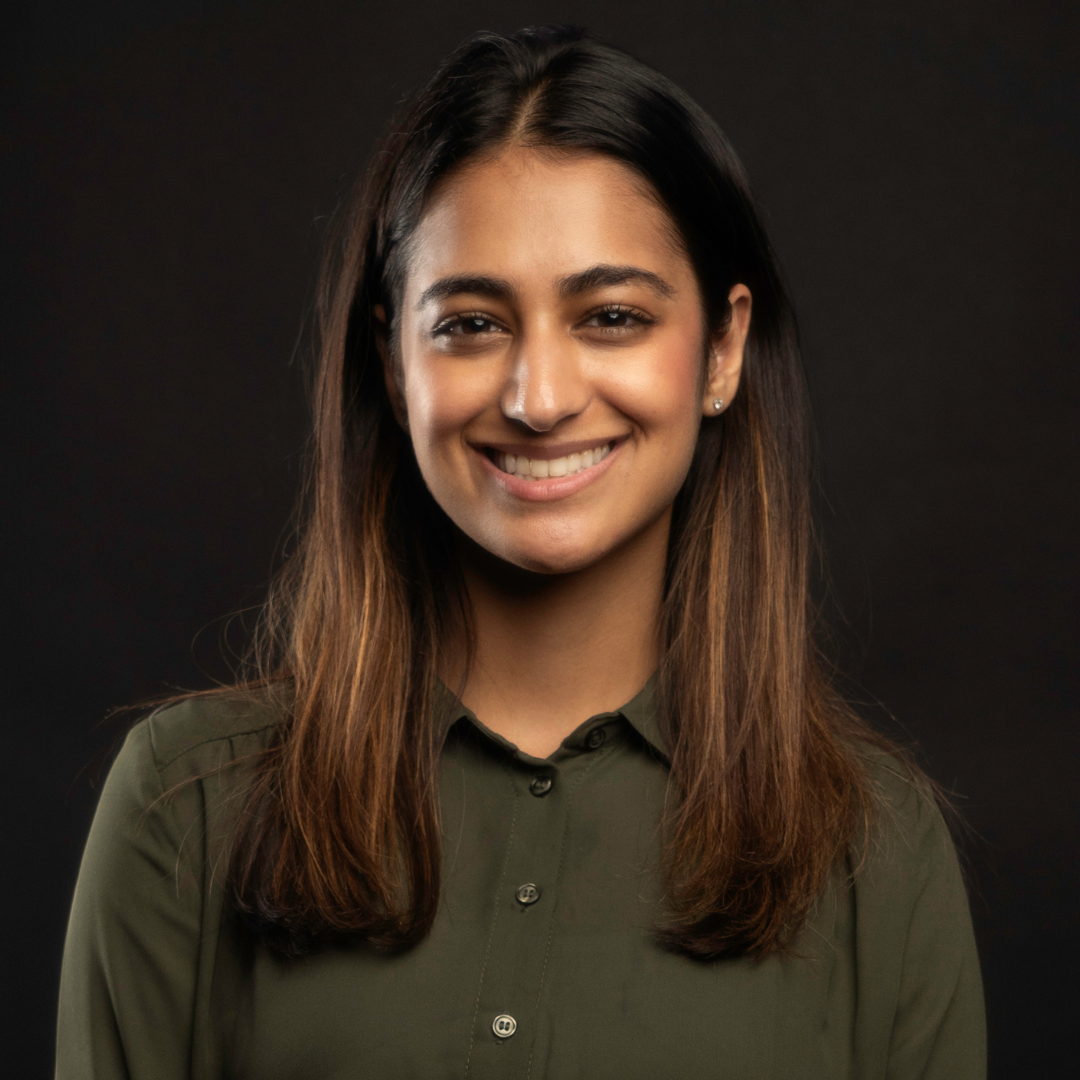 Rep. Sheila Jackson Lee (D-TX-18)
A rising junior at the University of California Berkeley, Deena Ali is studying Political Science and Media Studies. She has worked closely on campus with community members and administration, as a MEMSSA-Endorsed Senator part of the Associated Students of UC Berkeley. A seasoned MPAC intern, Deena has worked alongside our policy team since summer 2021 while earning Honors during the last four semesters of her academic career. 
Congressman Darrell Issa (CA-50)
A rising Senior at Wayne State University in Detroit, Ibrahim (Abe) Ahmad is majoring in Public Affairs and Minoring in Peace and Conflict Studies. Abe is a leader on his campus, where he serves as an Executive Board member in the role of Director of Government Affairs of the Wayne State Student Senate and Chair of Professional Development for the Lebanese Student Association at his University. He also serves as a student advisor to the Michigan Department of State, representing his university on the Michigan Secretary of State's Collegiate Task Force in creating and promoting initiatives to increase voter participation/engagement on his university's campus. This summer, Ibrahim is interning in the office of Rep. Darrell Issa.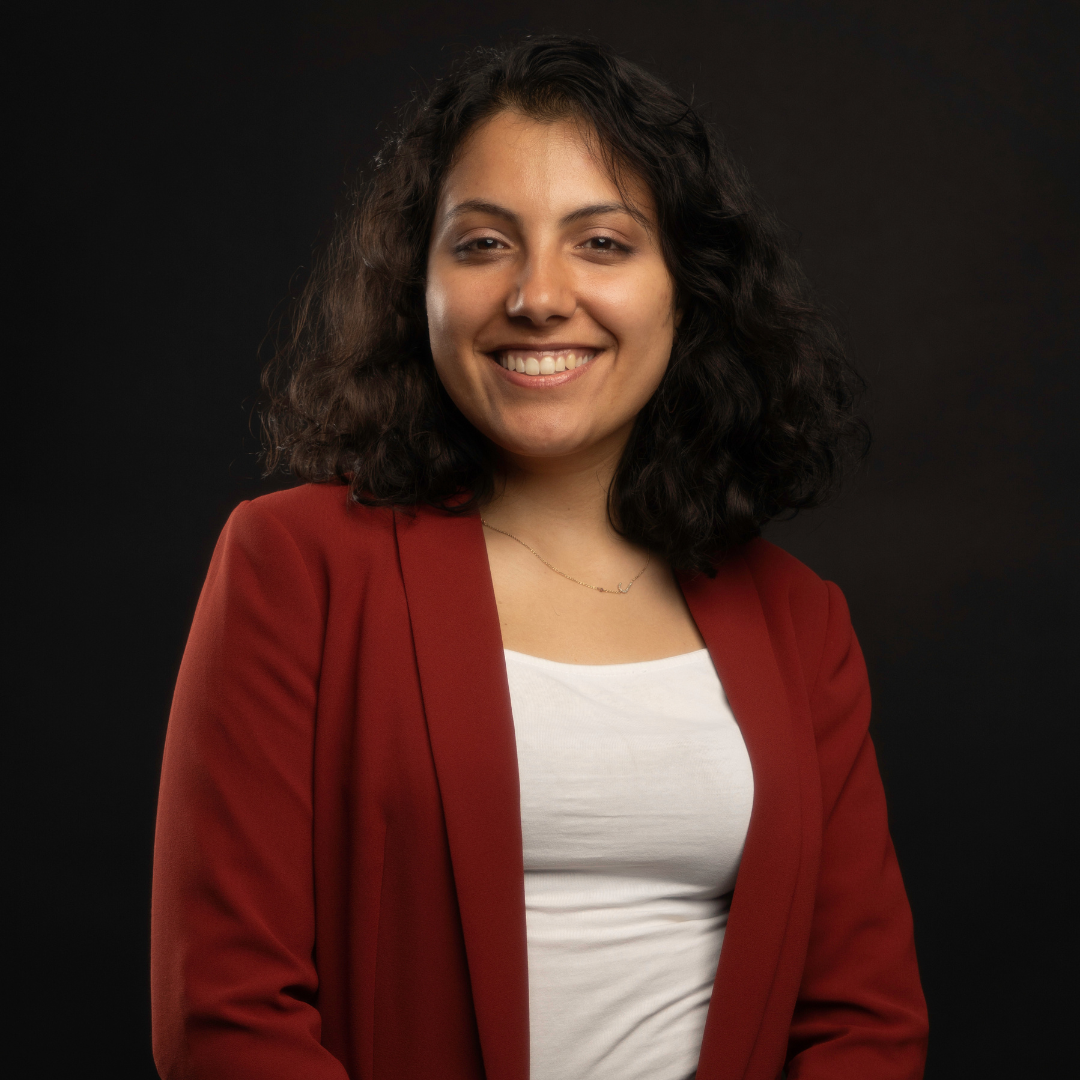 Congresswoman Ayanna Pressley (MA-7)
Janna Ramadan, a rising senior at Harvard College studying Government and Modern Middle Eastern Studies is passionate about issues of decolonization, human rights, civil rights, and discrimination. At Harvard, she serves as the President of the Institute of Politics at the Harvard Kennedy School and was a former member of the International Relations Council Board of Directors. Holding a firm belief that politics and government are most impactful when reflective of community and lived experiences, whether regarding domestic issues or global affairs, she brought her passion for public service and her perspective as a first generation Palestinian and Muslim American to her internship on the Hill.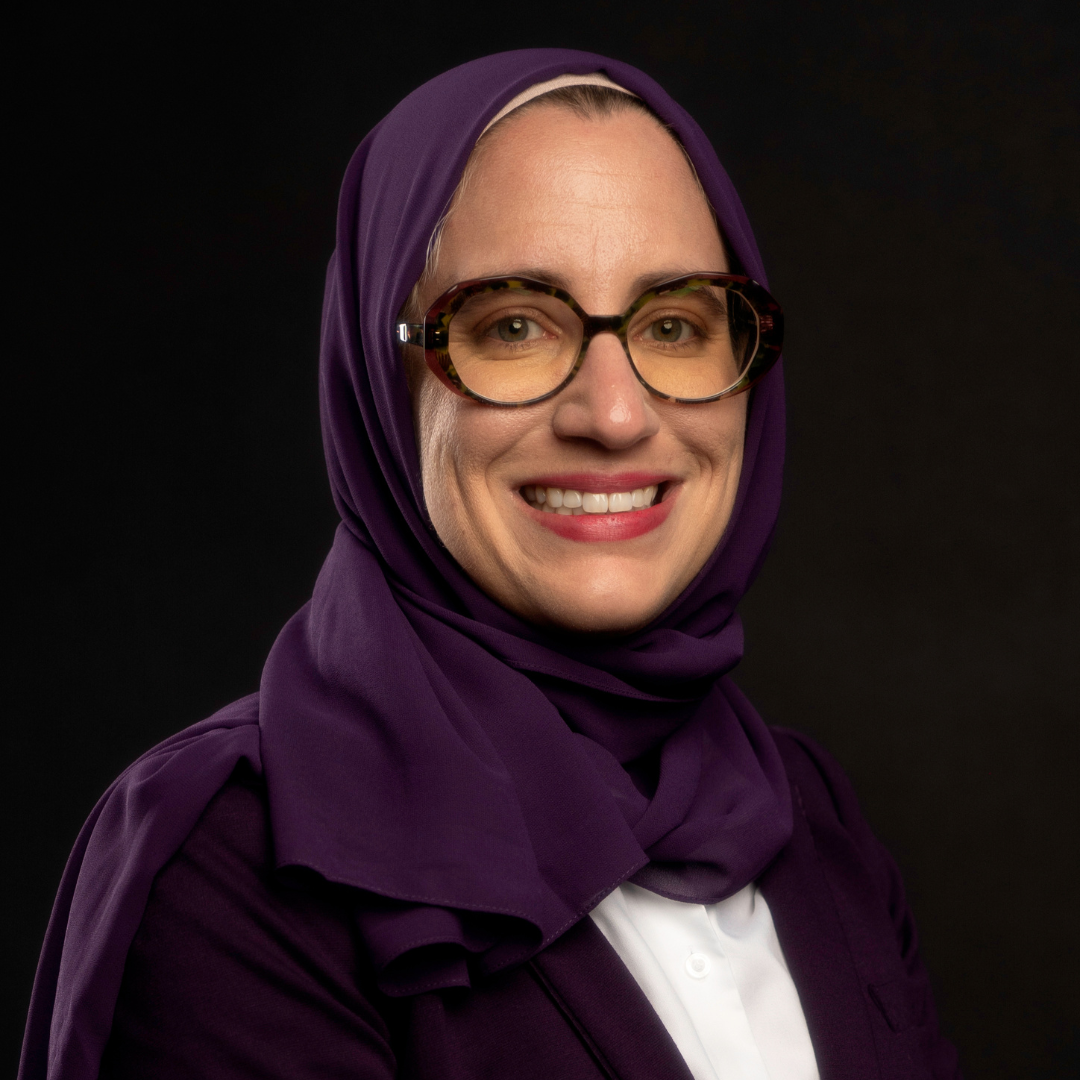 Congresswoman Chrissy Houlahan (D-PA-6)
Meet Ju Leigh Serpa, originally from Ohio who has an M.A. in Law, Justice, and Culture from Ohio University. Following her studies she taught English as a Second Language.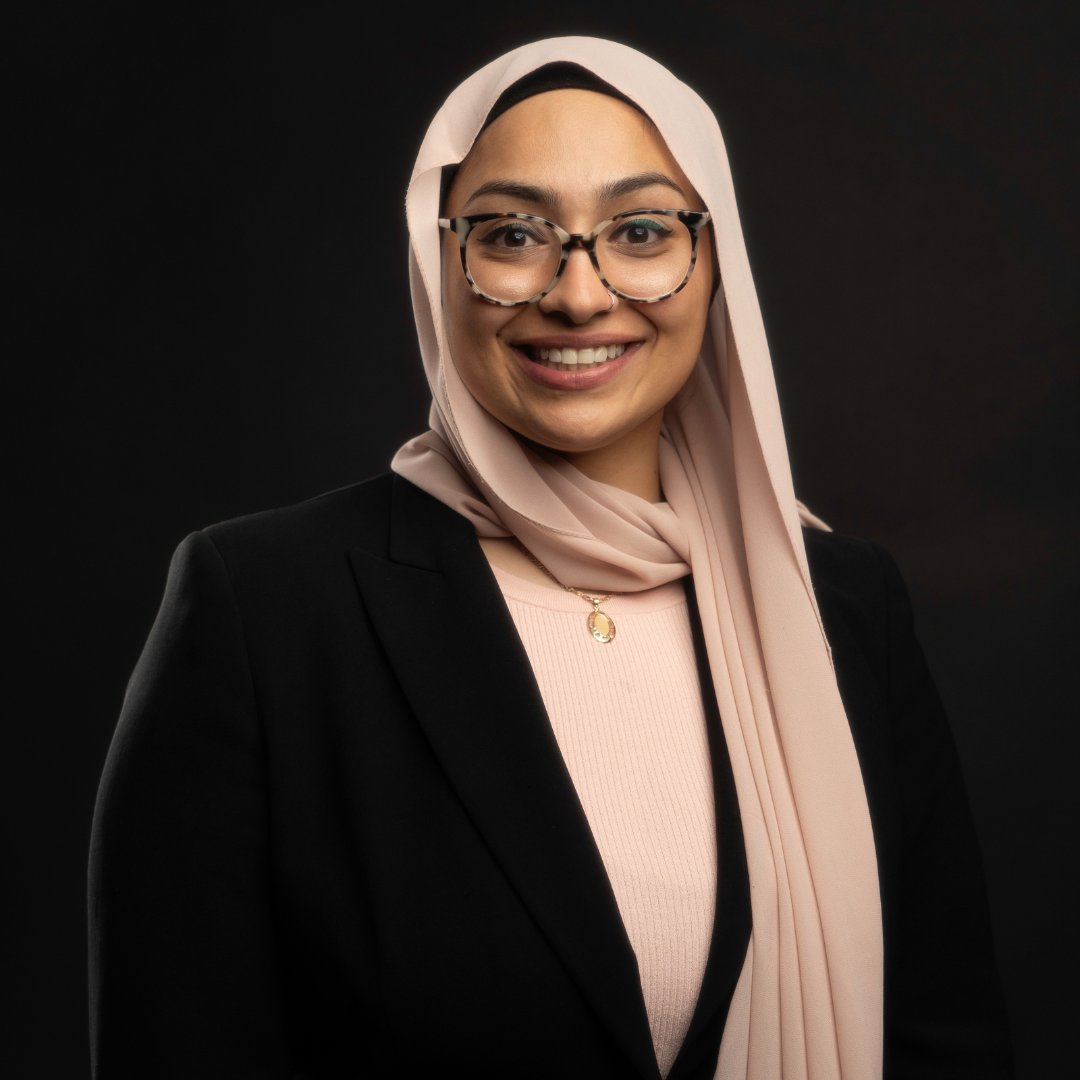 Senate Committee on Homeland Security & Governmental Affairs – Gary Peters
A rising third-year law student at Wayne State University Law School, Kawkab graduated from the University of Michigan with a B.A. in Biopsychology Cognition Neuroscience and a B.A. in Political Science. Kawkab served as an AmeriCorps Vista member before accepting a position as an Outreach Director at CAIR-NY. She brought her passion about immigration and civil rights into her internship on Capitol Hill.

Congresswoman Pramila Jayapal (D-CA-7)
Khadeeja Qureshi is a student at Bates College, double majoring in English literature and Politics with a concentration in Political Economy. Highly active on her campus, she is involved with the Muslim Student Association, her college newspaper, and Bates Votes, a project promoting voter mobilization and education. In addition, she is passionate about socio-legal research and hopes to pursue international or union-side labor law in the future.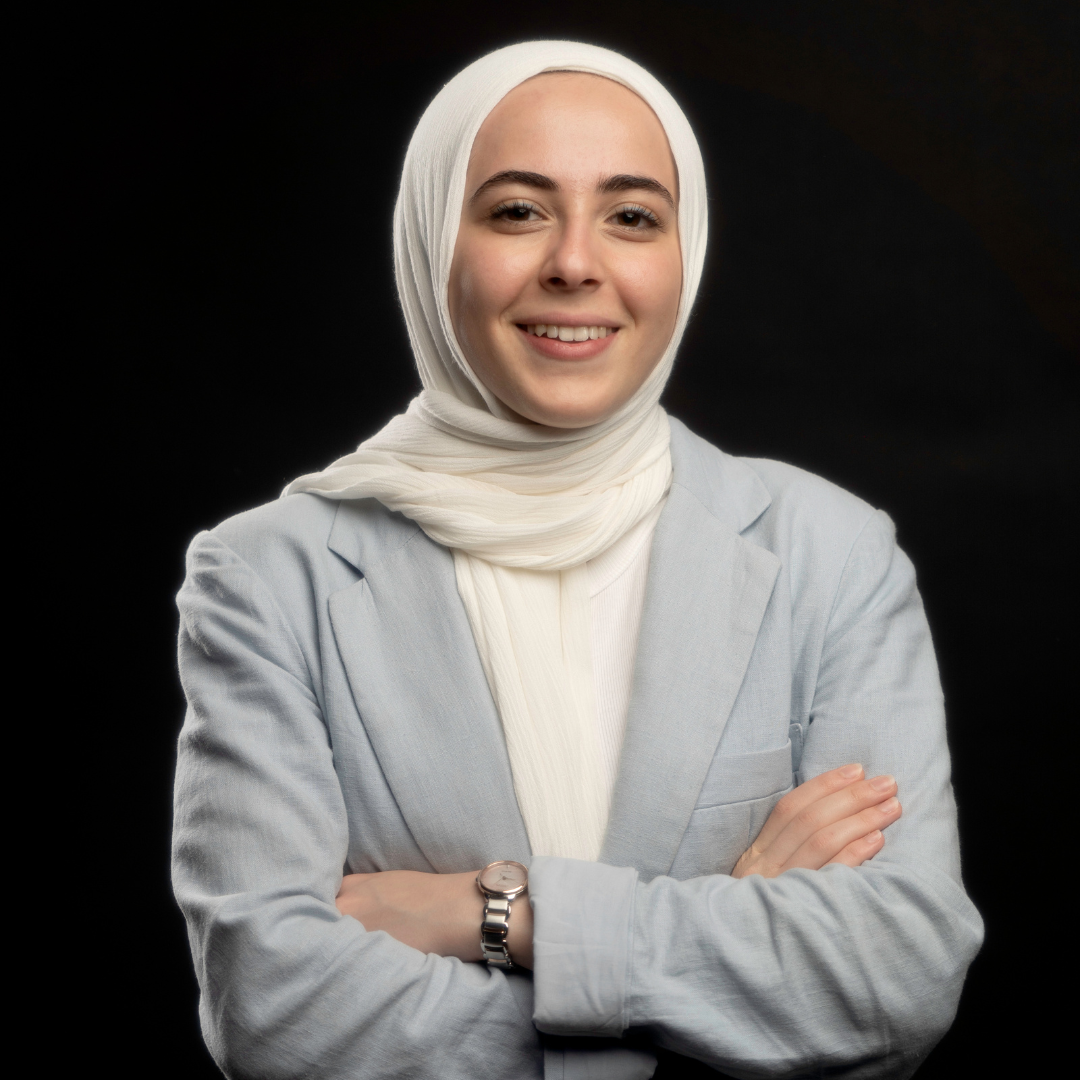 Congressman Steve Cohen (D-TN-9)
CLDP fellow Mariam Khayata is a graduate of Rhodes College with a B.A. in international studies and political science and a minor in Middle East and Islamic studies. An active member of the Rhodes Student Government, she served as the first chair of the Diversity and Inclusion Senate Committee for two years. Mariam has also served as the secretary and communications director of the nonprofit organization 901 Ummah, which fosters a productive Muslim community in Memphis, TN. Having lived in Aleppo, Syria, for seven years, Mariam is passionate about empowering the Arab world and Arab people through mutually beneficial U.S. foreign policy. After her CLDP internship, she hopes to continue to work as a Congressional staffer in the future crafting U.S. foreign policy in the Middle East.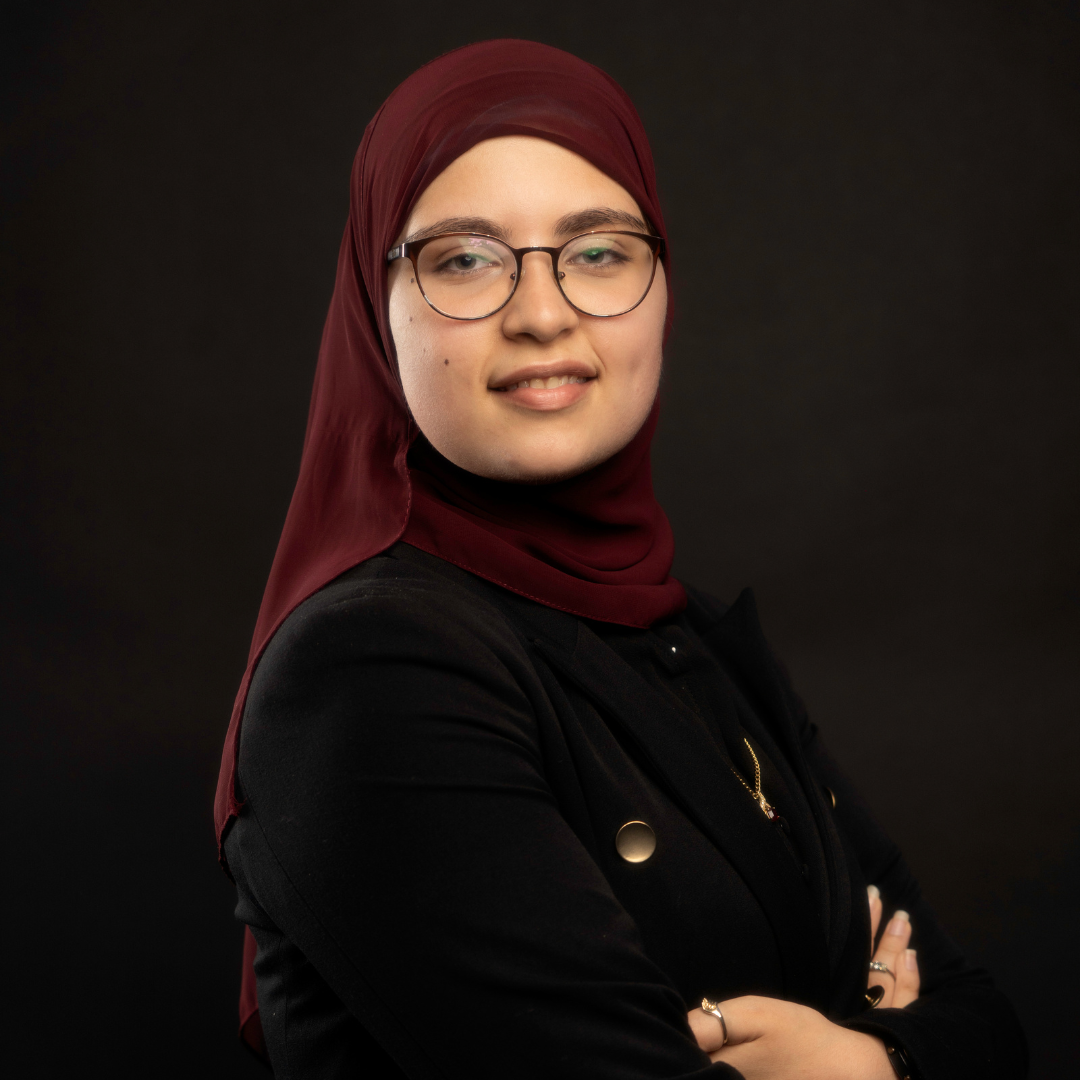 Senator Jon Ossoff (D-GA)
Mennah Abdelwahab is a recent graduate at the University of Georgia with a major in international affairs and journalism. Passionate about human rights education and advocacy, Mennah is a member of the Human Rights Measurement Initiative, through which she has collaborated with individuals passionate about human rights from around the world. She has had the opportunity to work on policy issues at the local, state, and federal level through her work with Georgia State Representative Spencer Frye and the late Congressman John Lewis, who were particularly illuminating into the needs of her fellow Georgians. After her summer internship in the office of Senator John Ossoff, she is excited to launch her career in policy.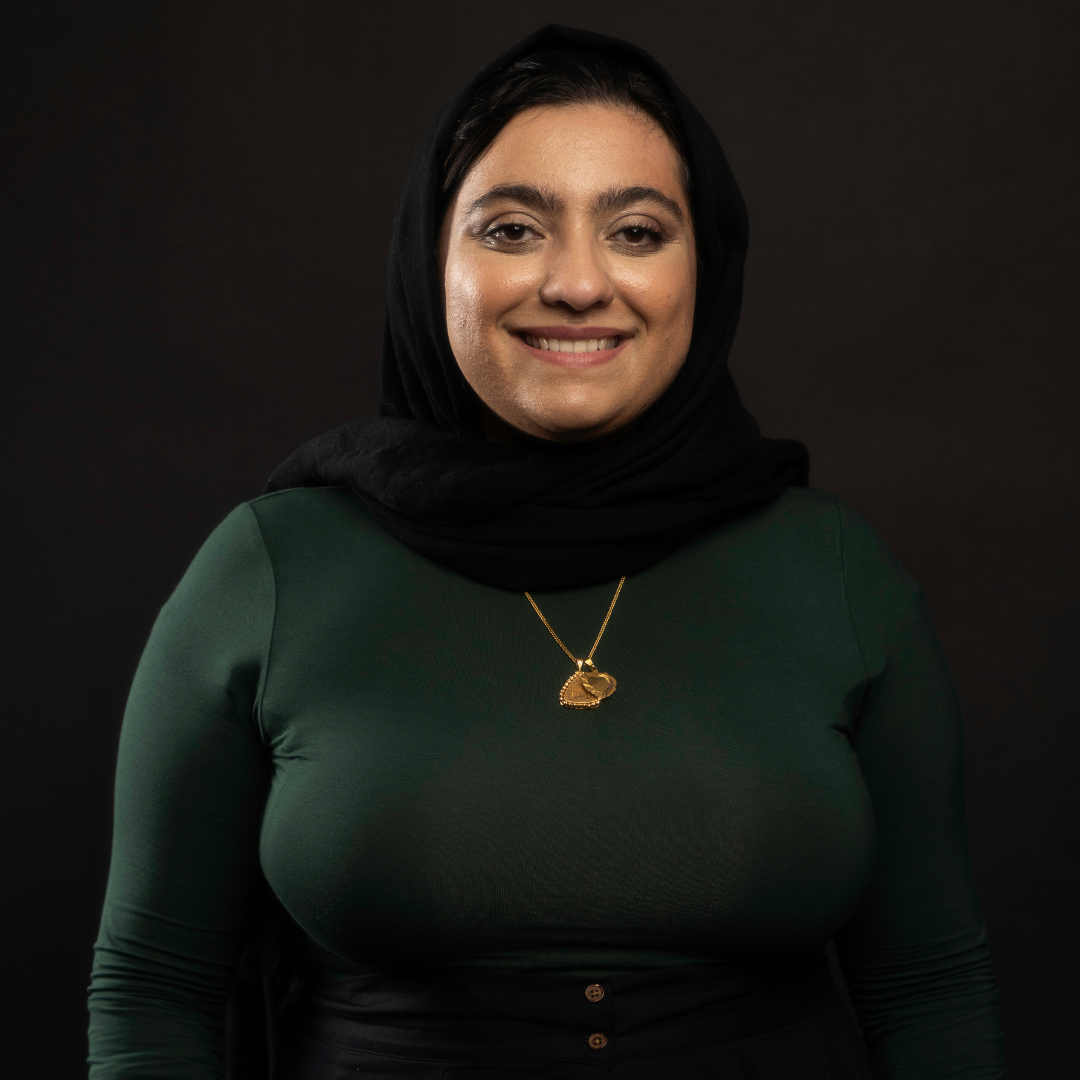 Congresswoman Haley Stevens (D-MI-11)
Nour Ali has a passion for her community and takes great pride in her upbringing in her hometown of Dearborn, Michigan. With a BA in Middle Eastern/North African Studies from the University of Michigan and a Masters in Religious Studies from the University of Chicago, Nour hopes to utilize her love of languages and people to work on the Hill for a few years before attending law school.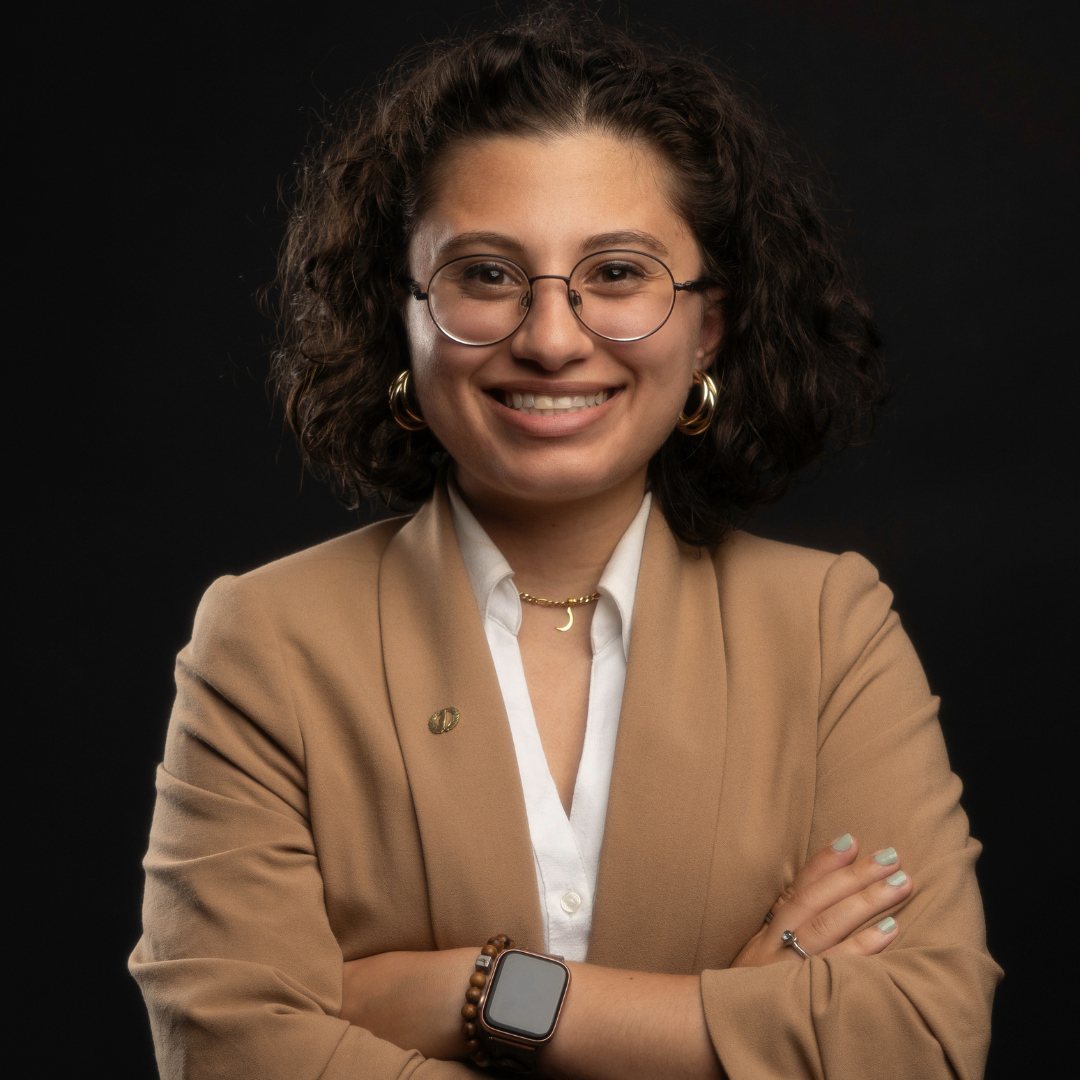 House Committee on Foreign Affairs
Rawan is a rising senior from Fort Myers, Florida originally born in Missouri, studying economics and Middle Eastern studies while minoring in political science at Florida State University. Having served as a legislative intern at the Florida Senate she is heavily involved in campus leadership across many different offices from being the student's top lobbyist in the Student Government Association, to the VP of the Arab Student Union, to the administrative realm of the former President's Anti-Racism Task Force.  Post undergrad, she hopes to enroll in law school pursuing a joint JD and MA in economics in order to utilize economic expertise with legal knowledge to engage in international climate crisis negotiations and deal-making. 
Rawan is a rising senior from Fort Myers, Florida originally born in Missouri, studying economics and Middle Eastern studies while minoring in political science at Florida State University. Having served as a legislative intern at the Florida Senate she is heavily involved in campus leadership across many different offices from being the student's top lobbyist in the Student Government Association, to the VP of the Arab Student Union, to the administrative realm of the former President's Anti-Racism Task Force. This summer, she is interning with the House Foreign Affairs Committee on Capitol Hill. Post undergrad, she hopes to enroll in law school pursuing a joint JD and MA in economics in order to utilize economic expertise with legal knowledge to engage in international climate crisis negotiations and deal-making. We look forward to watching her refine her knowledge in the legislative process and she continues on her career path!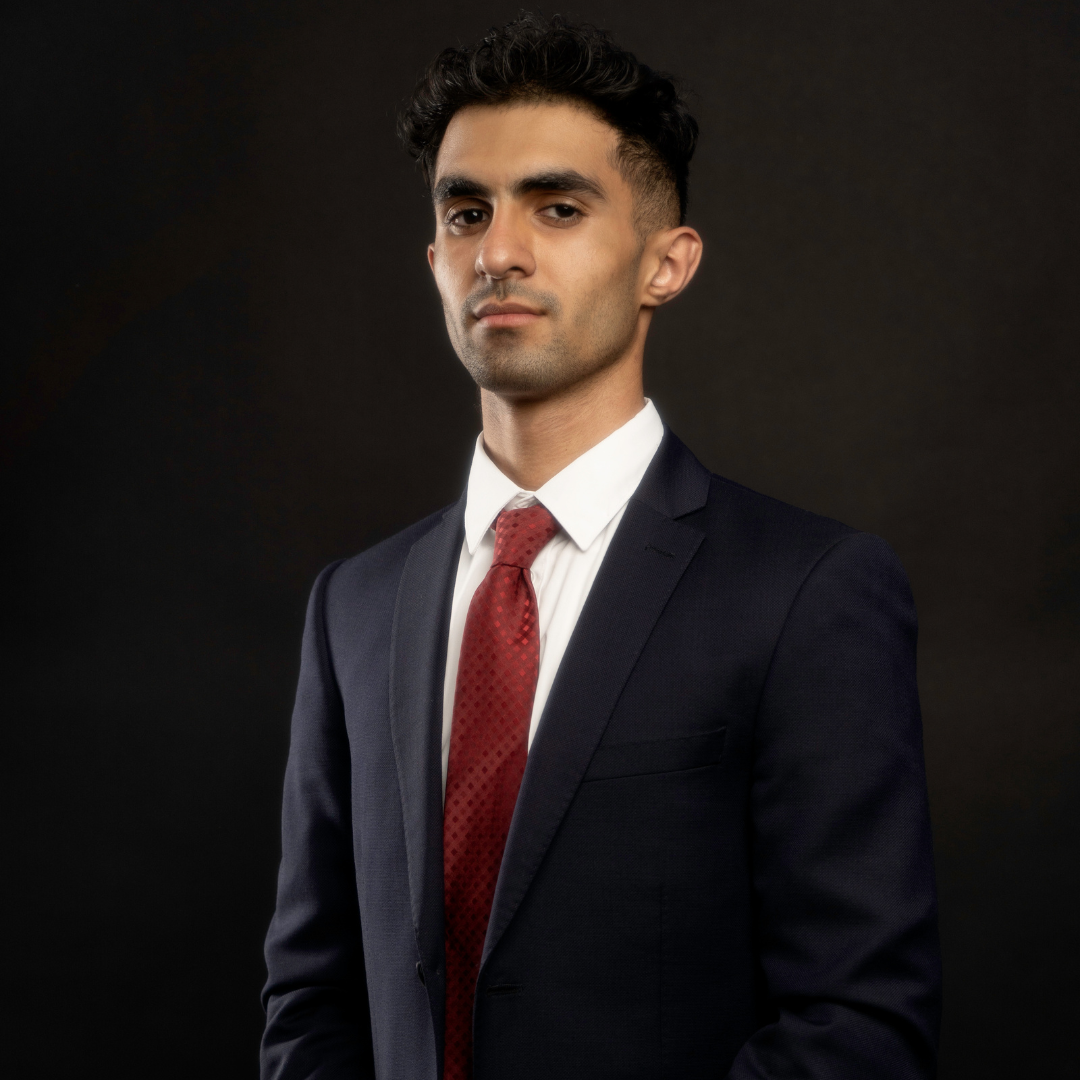 Congressman Mark Takano (D-CA-41)
Former MPAC Intern and Indiana University rising senior, Romael Khan's passion for service to his community speaks for itself through his involvement on campus including serving as the Speaker of the Student Body Congress, the Vice President of the Muslim Student Association, and as the founder of the Asian Student Union. He is studying Political Science at Indiana University with minors in Public Relations and Law & Public Policy and a certificate in Political and Civic Engagement.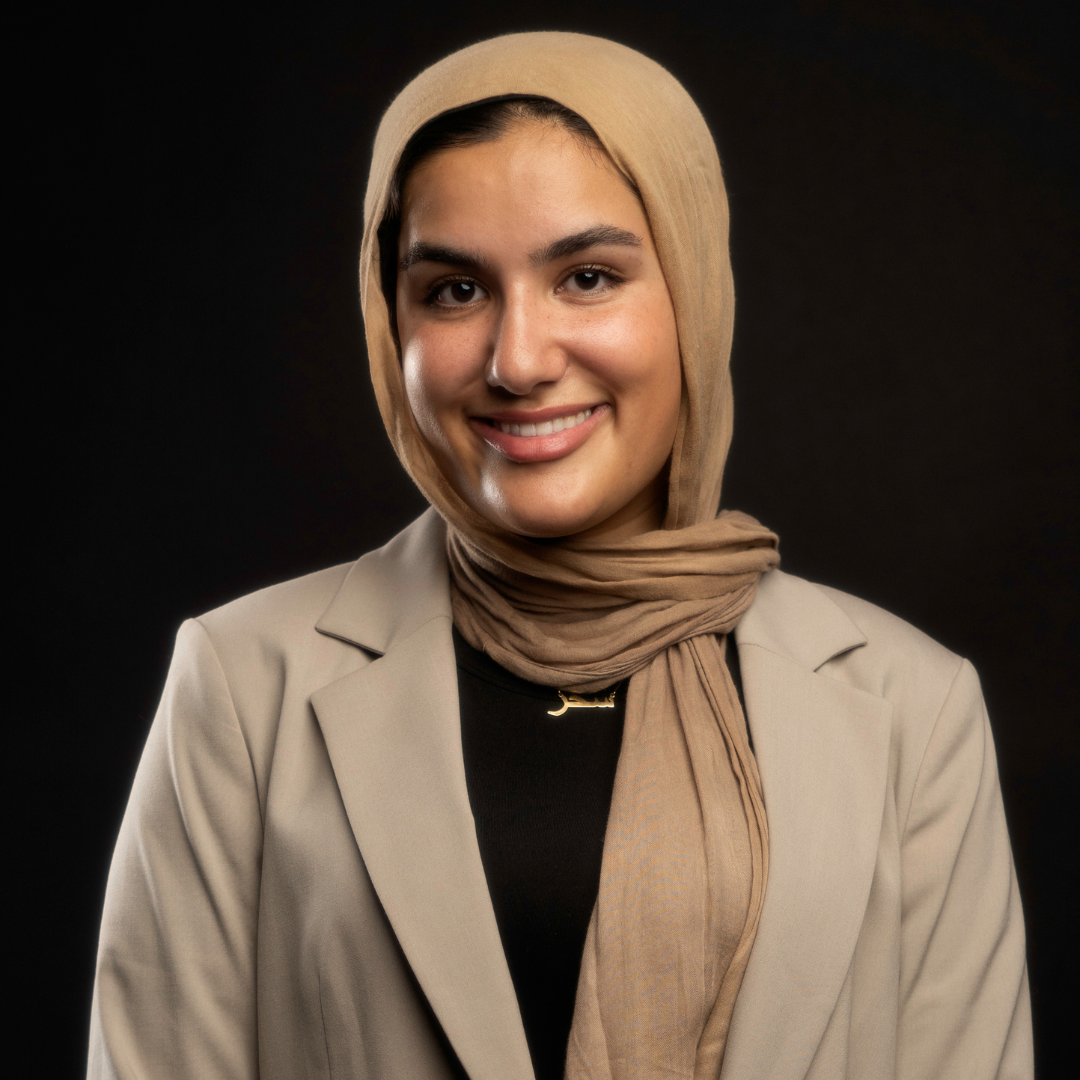 Congressman Adam Schiff (D-CA-28)
A rising senior at UCLA majoring in Political Science with a minor in Middle Eastern Studies, Sahar serves on the board of the Pre-Law Transfer Society and works at the UCLA Law School Office of the Dean. She completes research for the Center for Middle East Development at her school and previously worked with CAIR as a Government Affairs Intern. Sahar hopes to build on her knowledge of U.S. foreign policy with the Middle East in her pursuit of a career in law and international relations.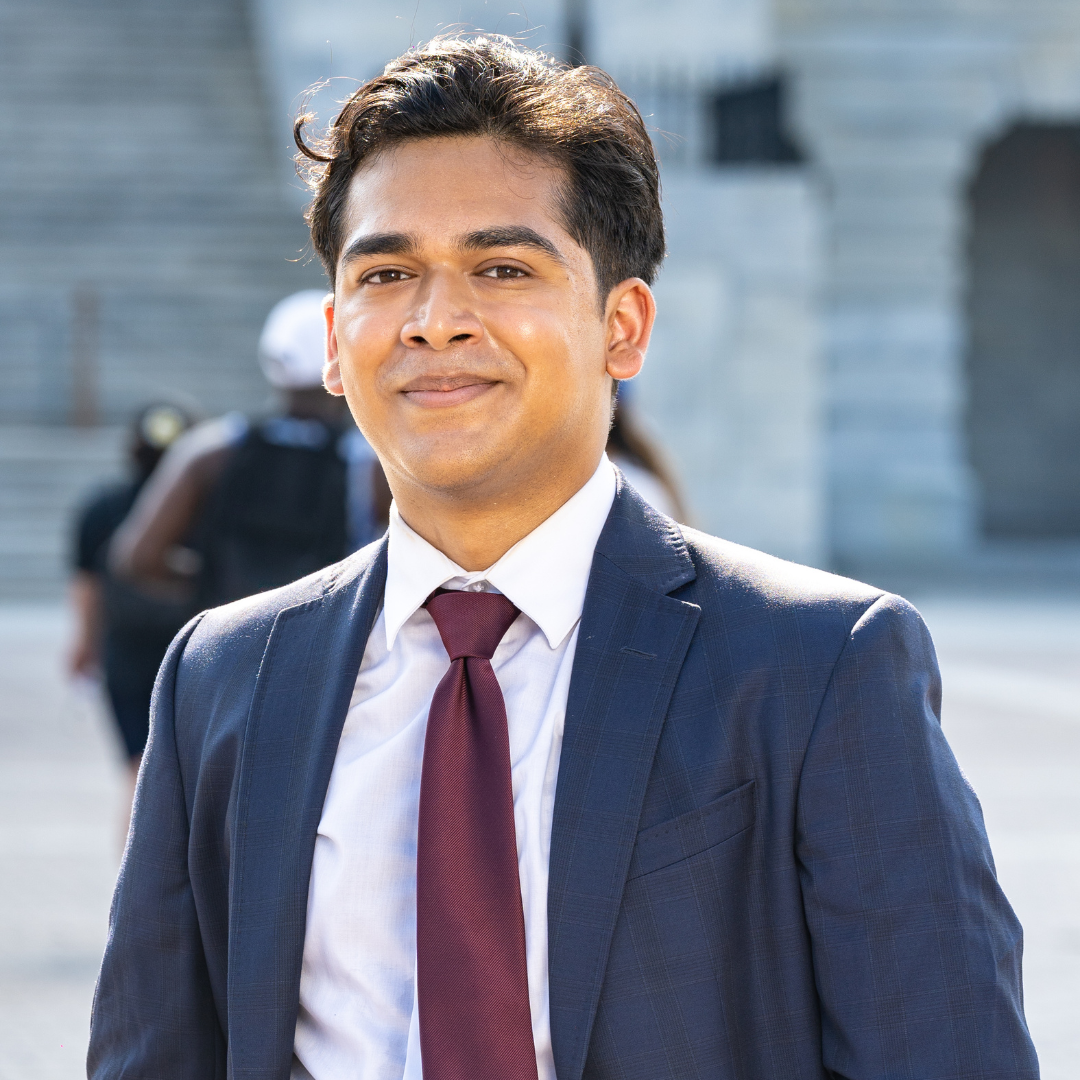 Congressman Henry Cuellar (D-TX-28)
Former MPAC intern and incoming senior at the Dual BA Program Between Columbia University and Sciences Po, Shaheer spent the first two years of his education in Menton, France, studying Economics and Sociology with a concentration on the MENA region. He is finishing his last two years in New York, studying Economics and Political Science. Originally from Dallas and a child of Pakistani immigrants, Shaheer grew up in a diverse, multicultural, and interfaith community that instilled in him a desire to promote understanding and collaboration in his life and career. During his time in Europe, Shaheer expanded his cultural horizons and delved into his interests in interfaith collaboration and peacebuilding. 
 
Congresswoman Ilhan Omar – (D-MN-5)
An advocate, and media entrepreneur, Shahzeb Malik has worked to advance his public policy interests through activism, journalism, digital media, and research while a student at Baldwin Wallace University. Approaching opportunities with relentless tenacity, Shahzeb excelled as an intern at MPAC this spring and is building on this experience as an intern on Capitol Hill.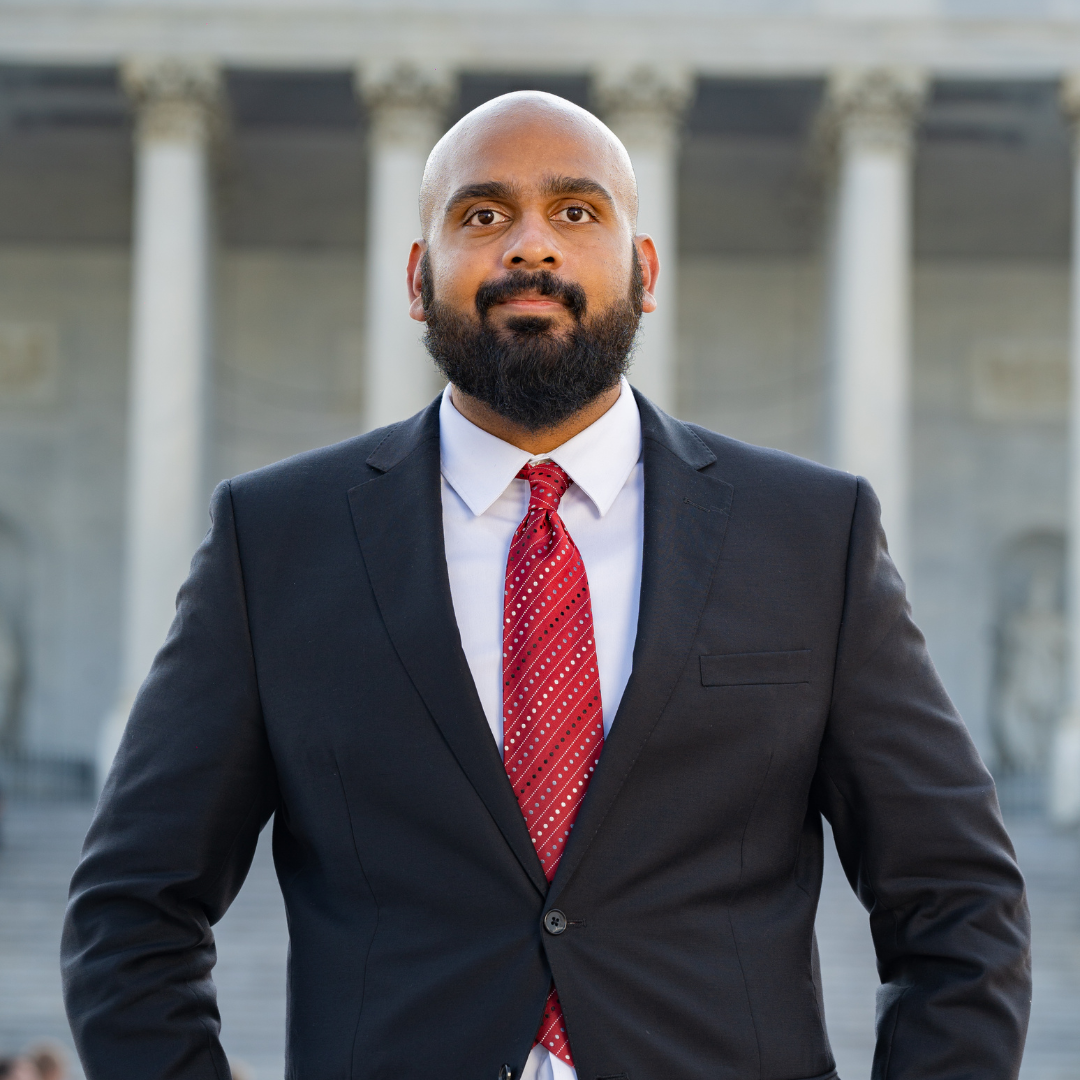 Senator Tammy Duckworth (D-IL)
A rising senior at the University of Illinois at Urbana Champaign, Umar Ahmed is double majoring in Political Science and Global Studies and pursuing a certification in International Development Studies. This summer, he is building off his background in statewide campaigns and running field operations as an intern for Senator Tammy Duckworth. In addition, Umar enjoys cooking or venturing out to new places when not focusing on his studies.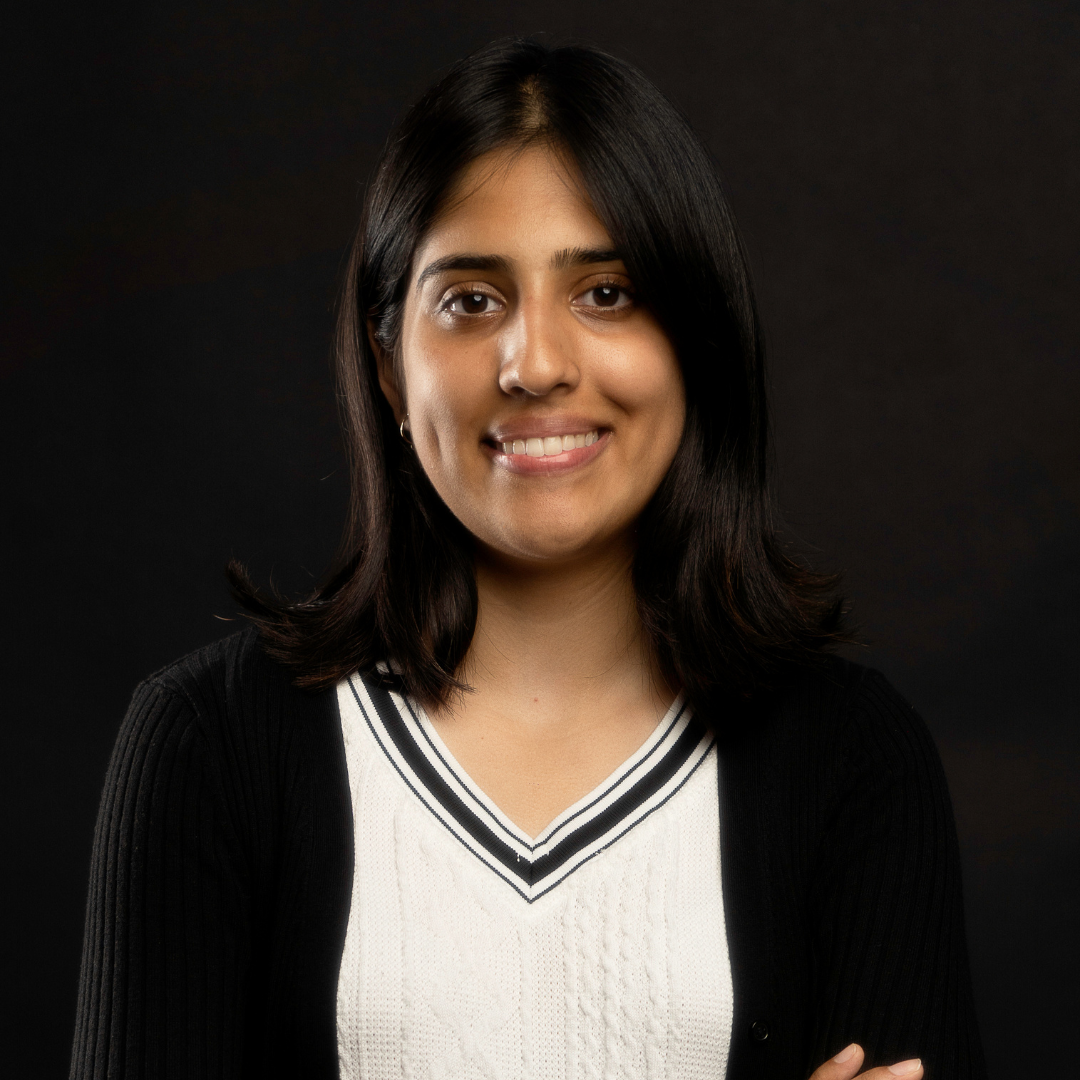 Senator Kyrsten Sinema (D-AZ)
Misaal Irfan is a recent graduate of The George Washington University, where she studied International Affairs & Public Health with a concentration in Global Public Health. She will attend the London School of Economics in the fall to earn her MSc in Health and International Development. Through her research on COVID-19 mask adherence, while working as a legislative intern in Kyrsten Sinema's office, to field organizing and completing a research fellowship at the American Pakistan Foundation, Misaal understood her passion for civic engagement and public policy. This summer, Misaal is returned to Senator Kyrsten Sinema's office as a Senior Intern with a focus on Health Policy while working with Petey Greene as an Academic Tutor for incarcerated scholars.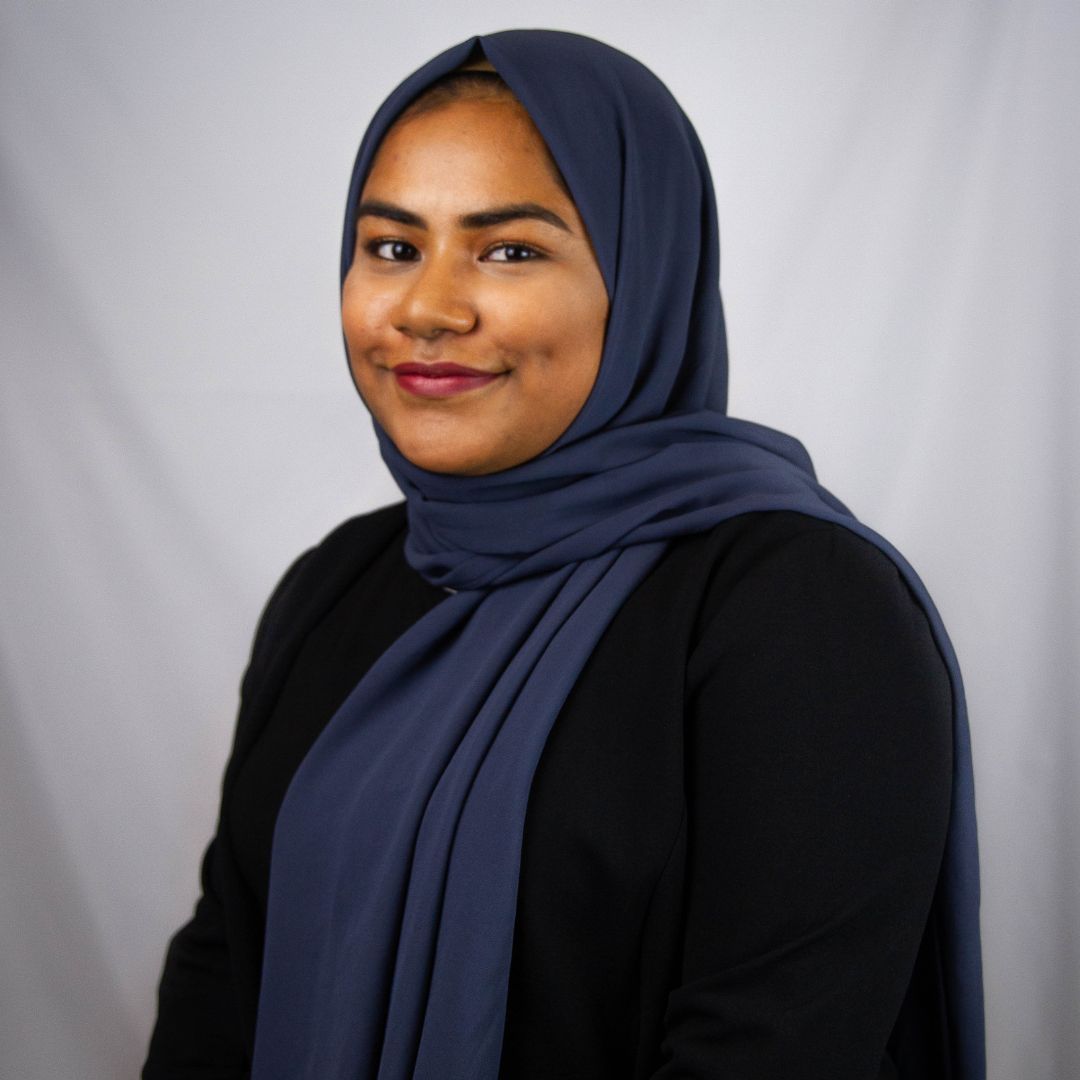 Senator Richard Blumenthal (CT)
Mosammet is a recent graduate of the University at Buffalo. She studied Political Science with a concentration in public law and Global Gender and Sexuality Studies. Mosammet is very passionate about gender-based violence work in diasporic communities and currently works part-time as a case manager at a domestic violence agency that serves Muslim, immigrant, and refugee communities in Western NY. During college, Mosammet interned for the Erie County Commission on the Status of Women where she published a policy brief on New York State's 2018 Paid Family Leave bill. Mosammet was born in Bangladesh and raised in Brooklyn, NY. She is the eldest daughter of five children. Mosammet is enthusiastic and grateful to be interning for the senior senator of the state of Connecticut.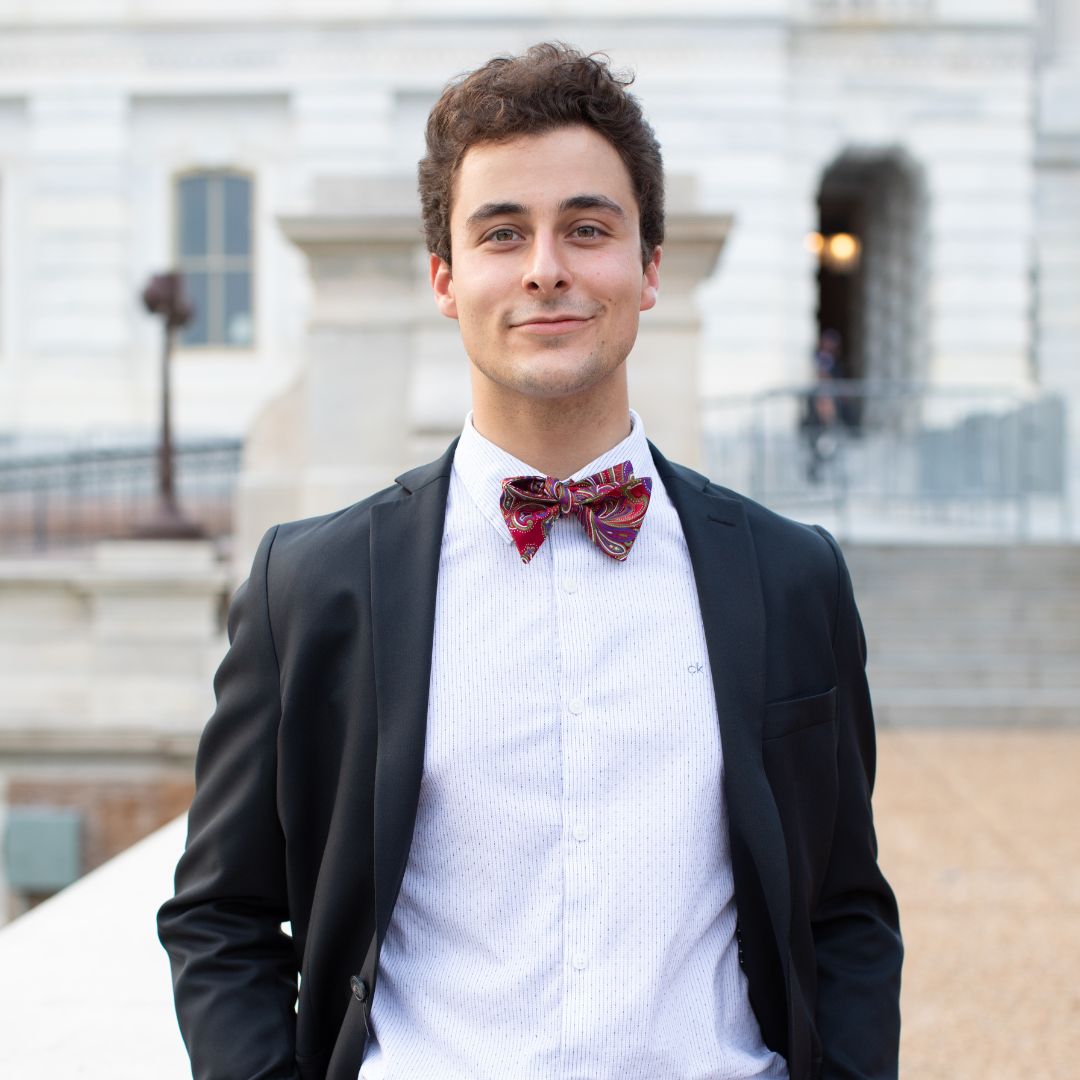 Congressman Mondaire Jones (NY-17)
Preston Nouri is a graduate of the University of Pittsburgh with a double major in Political Science and Psychology. Throughout his professional experience, Preston has focused on public policy, legal work, and advocacy. In the future, he hopes to one day serve in public office and help our disenfranchised constituents.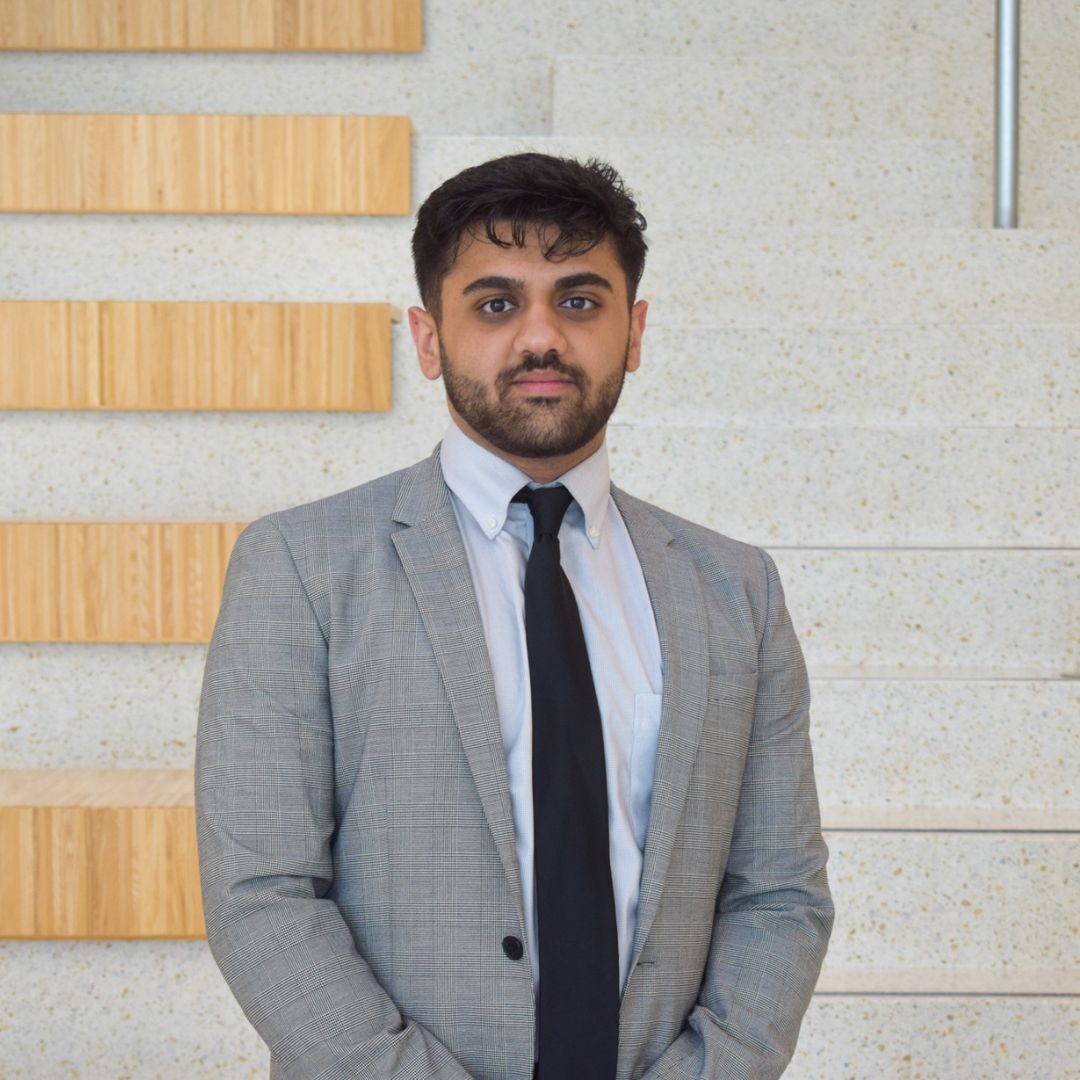 Congressman André D. Carson (IN-7)
Ruhan is a rising senior at Indiana University studying Political Science, Business Management, and Islamic History. At IU, Ruhan is highly involved on campus including holding positions with IU Student Government, IU Funding Board, as well as within campus cultural and religious life. Previously, Ruhan has worked for political campaigns and non-profits and credits these experiences as being key to developing his skillset and passion for policy work. In the future, Ruhan hopes to attend law school and to pursue a career furthering civil rights for minority citizens in the United States.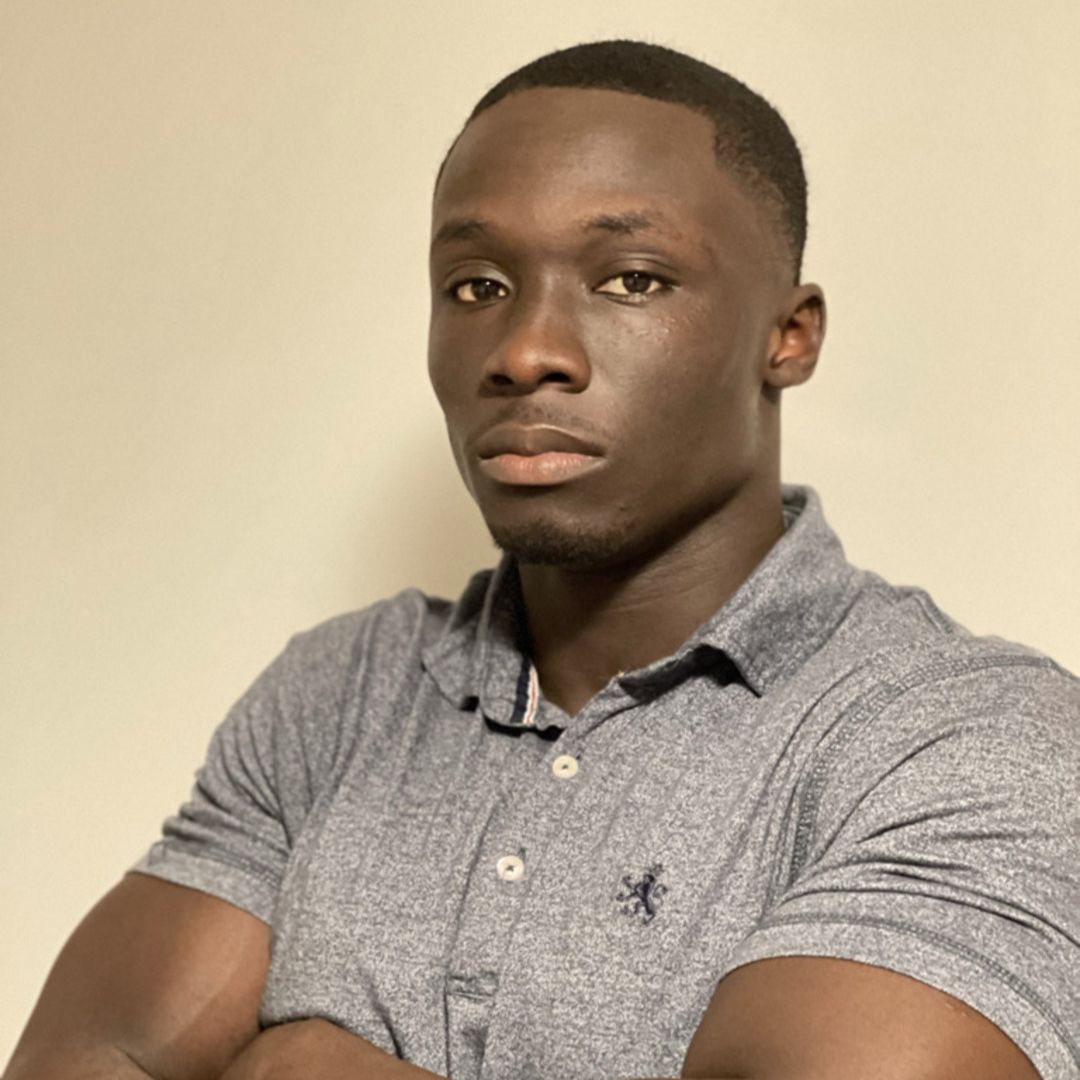 Congressman Jamaal Bowman (NY-16)
Hello, My name is Serigne-Abdoulahad Kebe. I am from New York City. I recently graduated from the College of Wooster with a bachelor's in philosophy. This summer, I will be interning for Representative Jamaal Bowman as a part of the Congressional Leadership Development Program (CLDP). In the fall, I will be attending Geroge Washington University to pursue a master's in philosophy and public policy.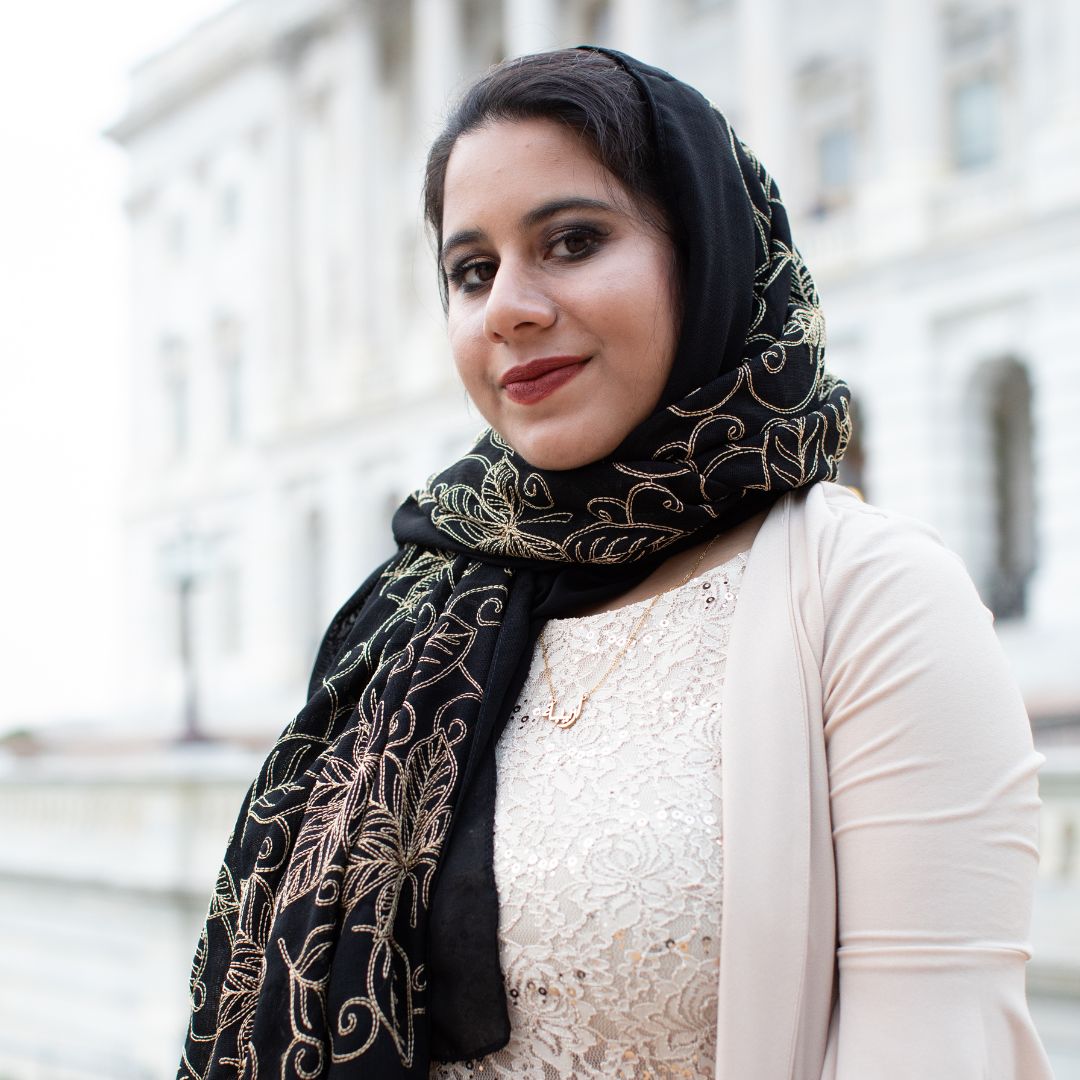 The Office of the Middle East within the International Trade Administration, U.S. Department of Commerce
Areeba Khan is a rising senior at the University of Delaware majoring in International Relations on the Diplomacy Track with a concentration in the Middle East. She has interned on Capitol Hill for both U.S Senators Chris Coons and Tom Carper, respectively. Areeba serves as a policy and digital fellow for MPAC where she worked on the 2020 U.S election through informing and guiding Muslim Americans regarding their vote. She serves as the President of her Muslim Student's Association and is passionate about community, social justice, and law. This summer she will be interning at the Department of Commerce (DOC) International Trade Administration in The Office of the Middle East.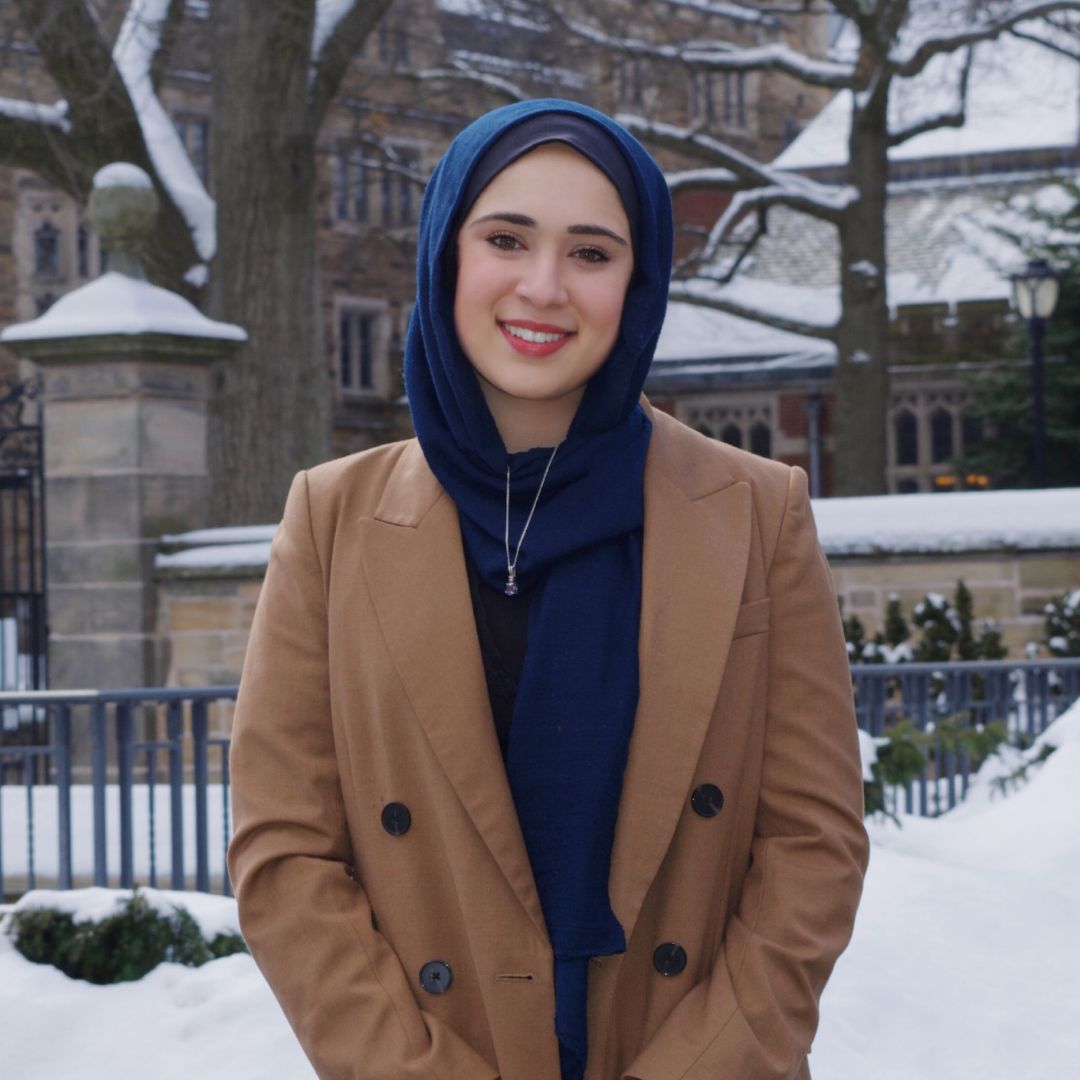 Congresswoman Rosa DeLauro (CT-3)
Originally from New Jersey, Shaezmina is a student at Yale University majoring in
Global Affairs with a certificate in Human Rights from Yale Law School. She's the
President of Yale's Muslim Students Association and the Executive Director of Yale's
International Relations Association; on campus, she is also a Research Assistant at
Yale Law School and at the Yale Institute for Social and Policy Studies. She is
passionate about government, foreign policy, and international development & security.
Shaezmina plans to attend law school after graduation and intends to run for public
office one day. Outside of school, Shaezmina enjoys traveling, taking pictures, and
spending time with friends & family.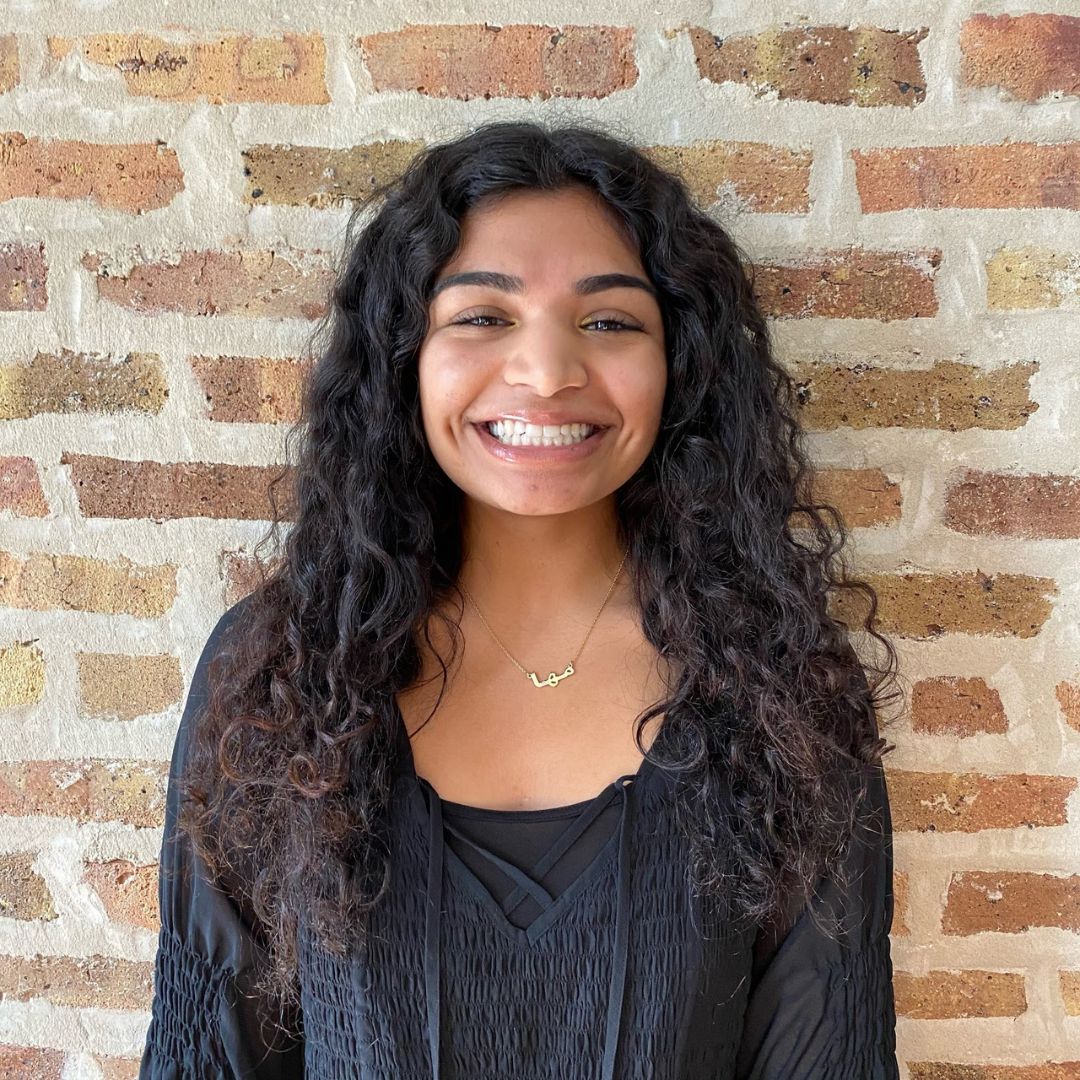 Congresswoman Marie Newman (IL-3)
Hello! My name is Maha and I am a fourth year political science major, philosophy minor at the University of Illinois at Chicago. I am graduating in the fall and am planning on going to law school to study international law. I am also an English tutor at my school's writing center.
Congresswoman Ayanna Pressley (MA-7)
Noor is majoring in Political Science with a concentration in Law and Justice, Criminology double major, and Art Studies minor. She is an NC State Park Scholar of the Class of 2022. She is currently president of the NC State chapter of American Justice Corps, which works to end the school-to-prison pipeline through mentorship of suspended high school students. Off campus, she tutors with Homework Haven, an after-school program for underprivileged students. When not focusing on her studies, Noor enjoys art, reading, and writing.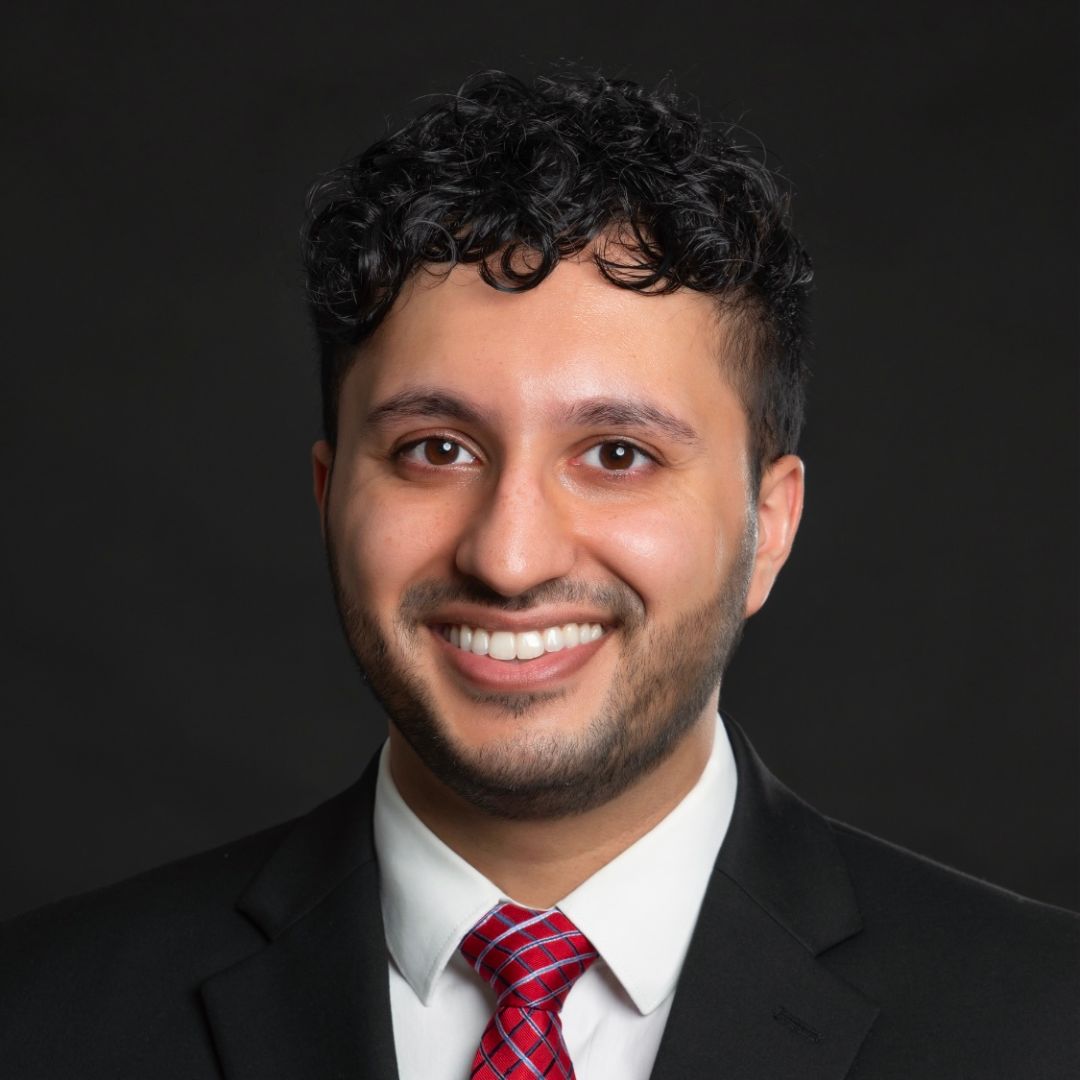 Congressman Lloyd Doggett (TX-35)
Omar Akram is a dual-degree Doctor of Medicine and Master of Public Health student at the UT Health San Antonio Long School of Medicine. He has interned for the Institute for Health Promotion Research, where he assisted in implementing NIH-funded public health policy interventions in the South Texas community, and has also served on his institution's COVID Student Response Team, in which he helped publish evidence-based information sheets on the ongoing effects of federal and state health policies on high-risk populations during the COVID-19 pandemic. Omar intends to spend his career exploring the intersection of medicine, public health, and public policy with a focus on refugee and migrant health.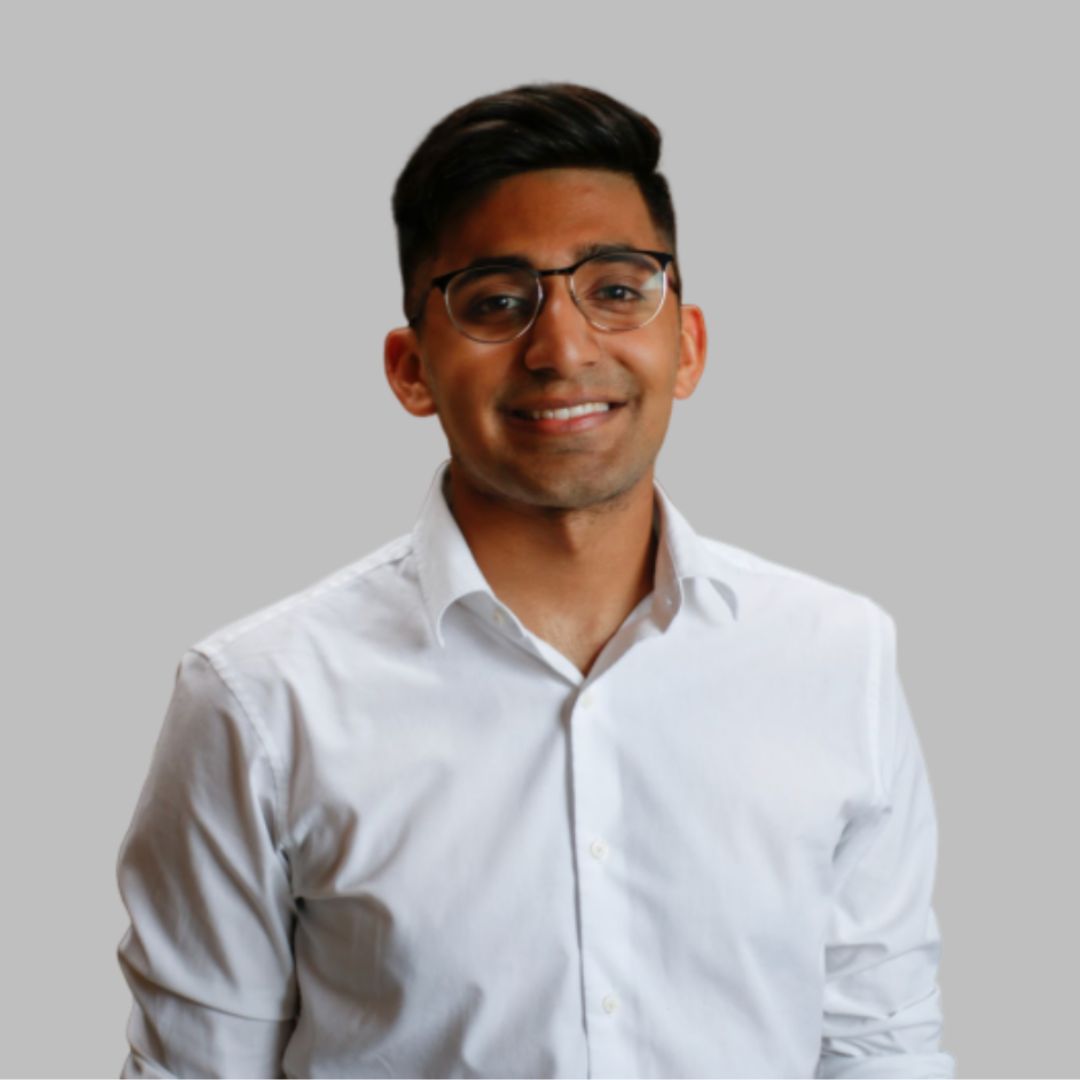 Congressman Juan Vargas (CA-51)
Aasim is a rising fourth-year student studying political science and public policy at UC Berkeley. His passion for service is rooted in his love for his community and faith, both of which have impressed upon the importance of building a more equitable and accessible society. Over the course of the last four years, Aasim has interned in every level of government, spearheaded his own non-profit centered around higher education accessibility, and has even ran for office. He's excited to continue his journey through public service, as an intern for Rep. Juan Vargas this summer.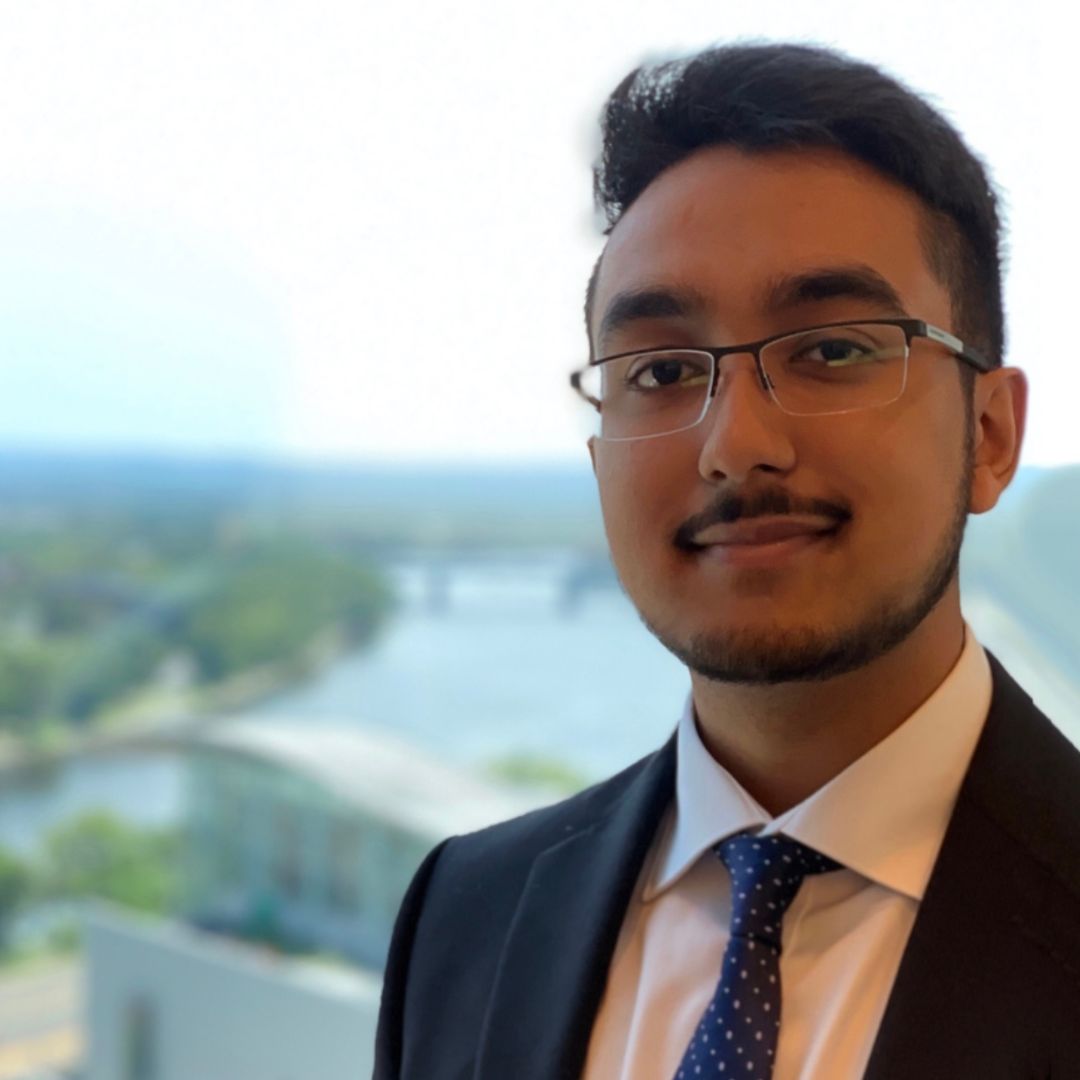 Senator Chris Murphy (CT)
Salam! I'm Huzaifa Khan, a rising senior at Wesleyan University in Connecticut. I double major in Government and the College of Social Studies with a minor in international relations. Outside of the classroom, I've worked in the student government and the Muslim Student Association to help introduce essential university resources to marginalized groups on campus. I'm highly dedicated to pursuing a life of public service and to defending the most vulnerable people in our society.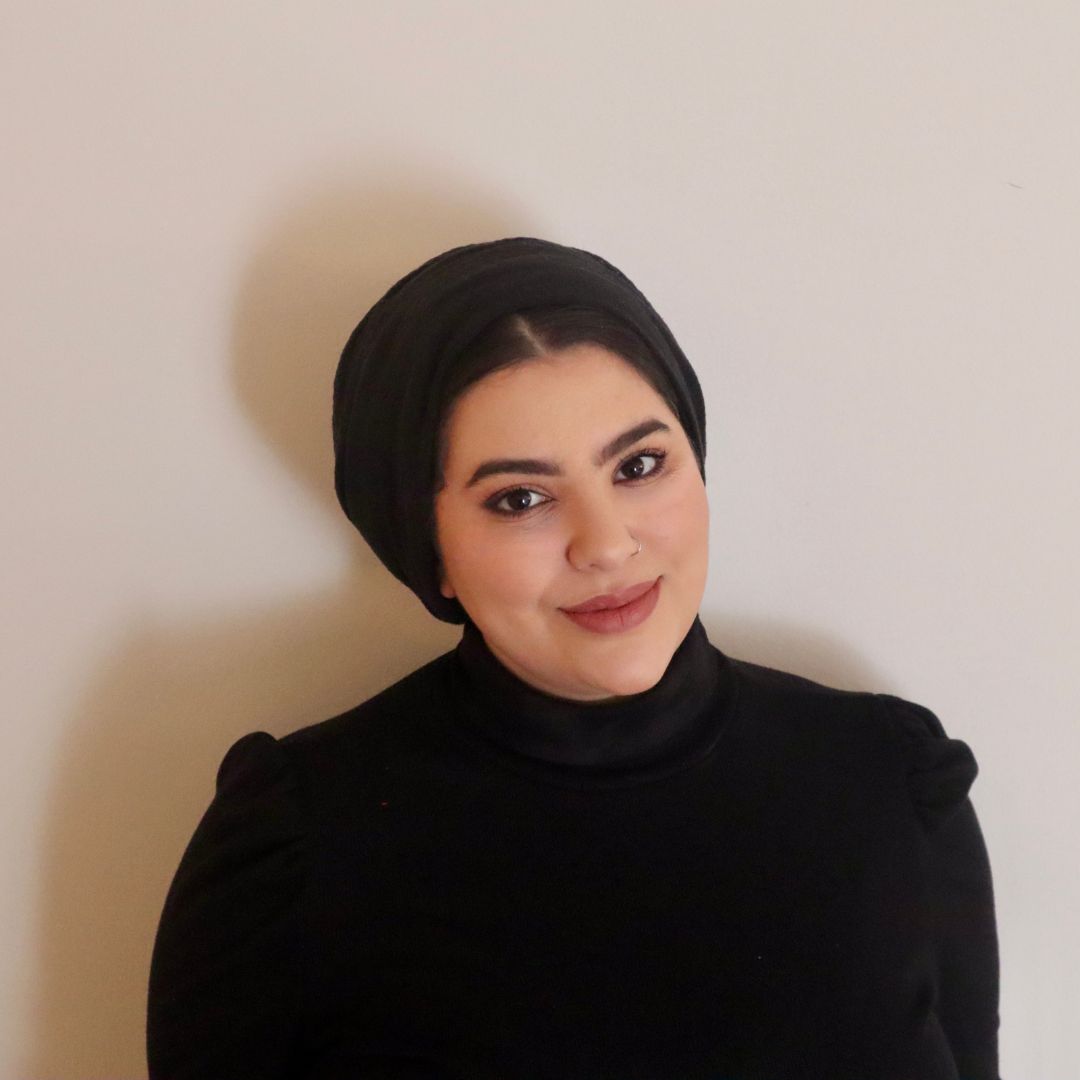 Congresswoman Frederica Wilson (FL-24)
Alaa is a Milwaukee, Wisconsin native and is currently residing in northwest Indiana. She studied Community Non-Profit Leadership and Sociology while also obtaining certificates in Criminal Justice and African American Studies from the University of Wisconsin Madison. She is currently working on her MPA from Adler University. Alaa has a passion in human rights and working towards a more equitable society. She believes this can be obtained through policy reform as well as community engagement.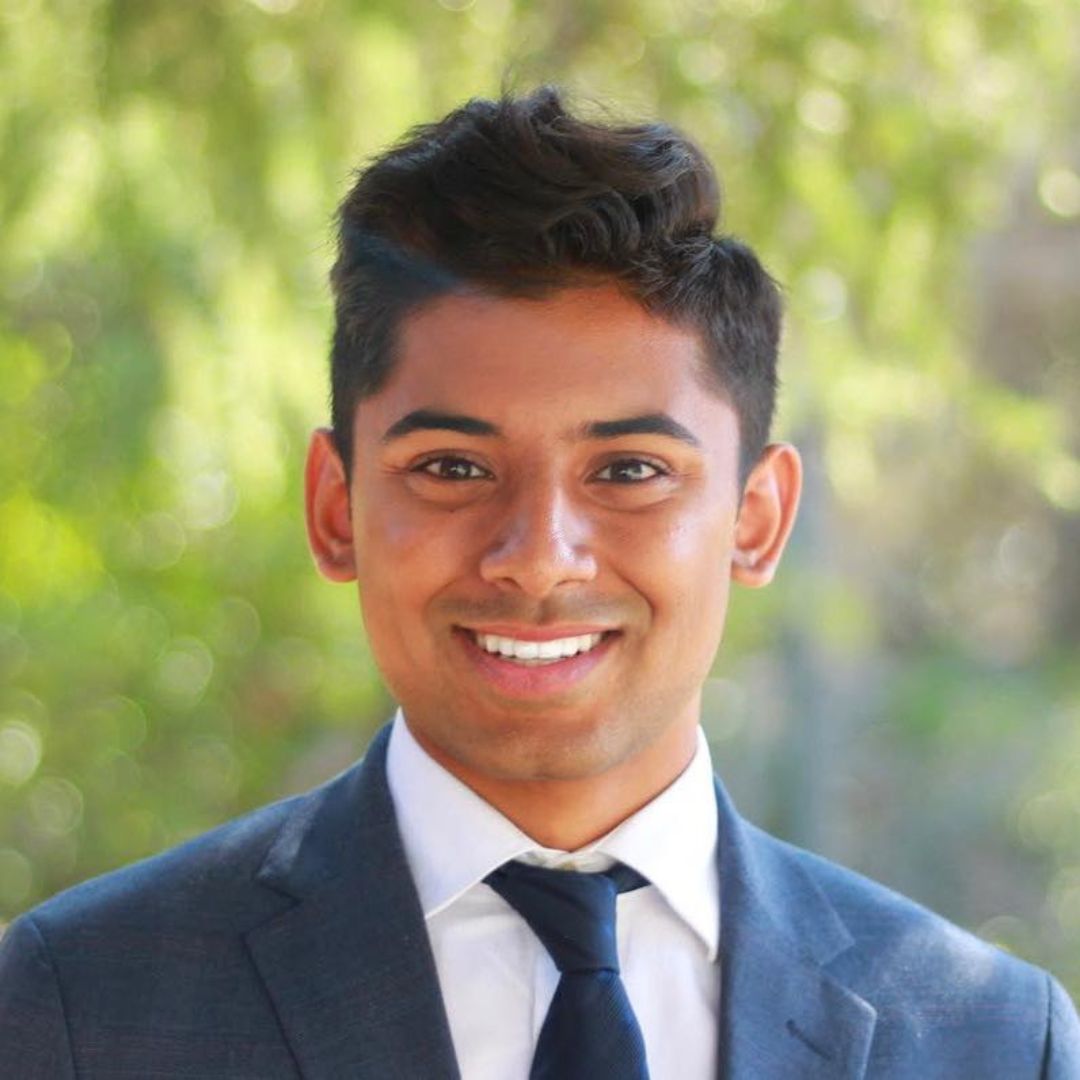 Congressman Jimmy Gomez (CA-34)
Ammar Ansari is a rising senior from Sacramento, CA studying history and political science at the University of California, Berkeley. He has previously worked with CAIR as a Civil Rights Legal Intern and has served as Editor-in-Chief in Berkeley's human rights journal. He will study at the London School of Economics under an exchange program for his senior year.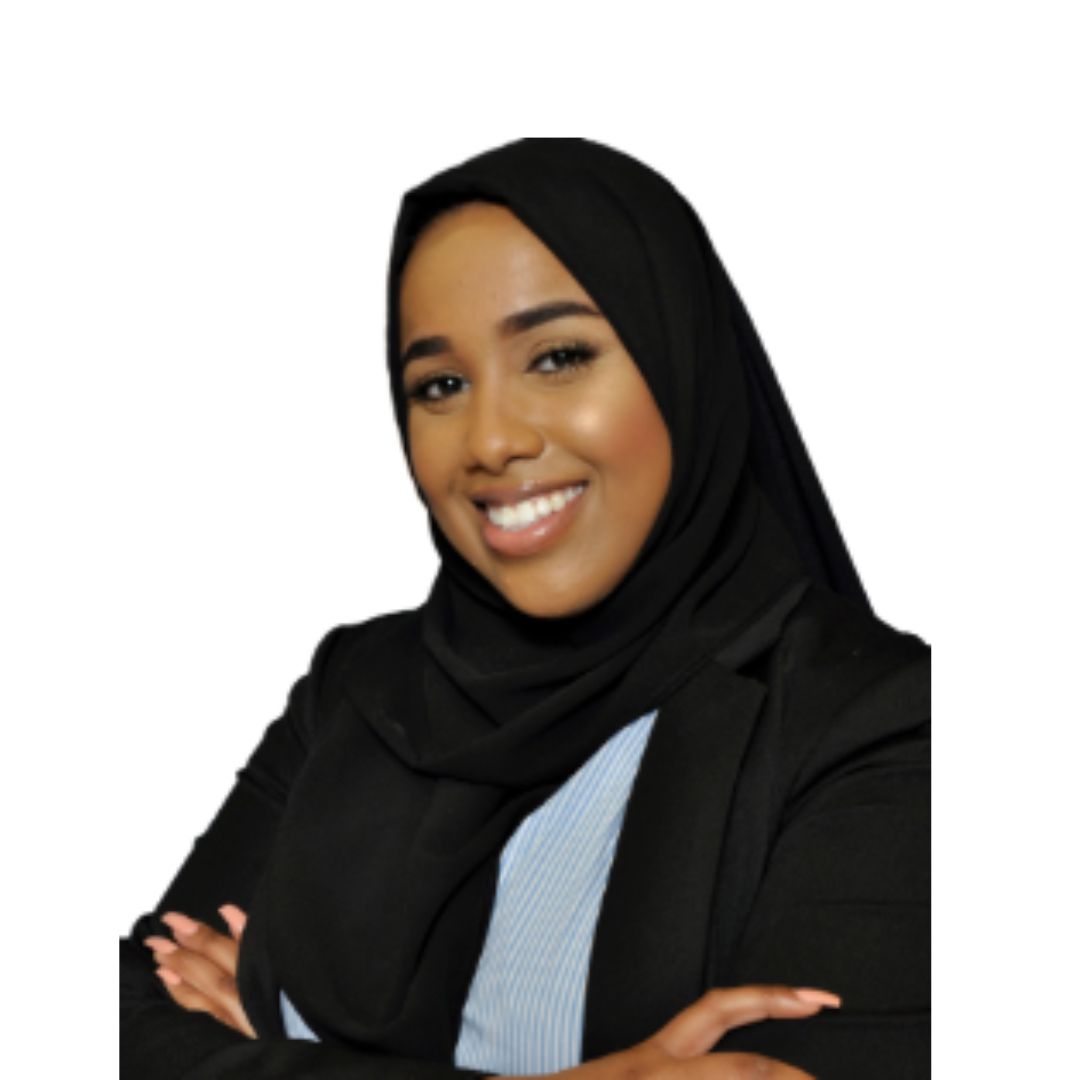 Congresswoman Ilhan Omar (MN-5)
Anisa Omar is a graduate from Minnesota State University Mankato with a degree in Political Science and a minor in Ethnic Studies. Anisa is committed to creating an equitable and just society for all individuals inclusive of race, religion, ethnicity, and socio-economic background. In her free time Anisa enjoys serving as a mentor for youth in her community and serving as a Governor-appointed Cabinet Member for the Young Women's Initiative where she is provided the opportunity to assist in creating policy changes that centers Black, Indigenous, and People of Color (BIPOC).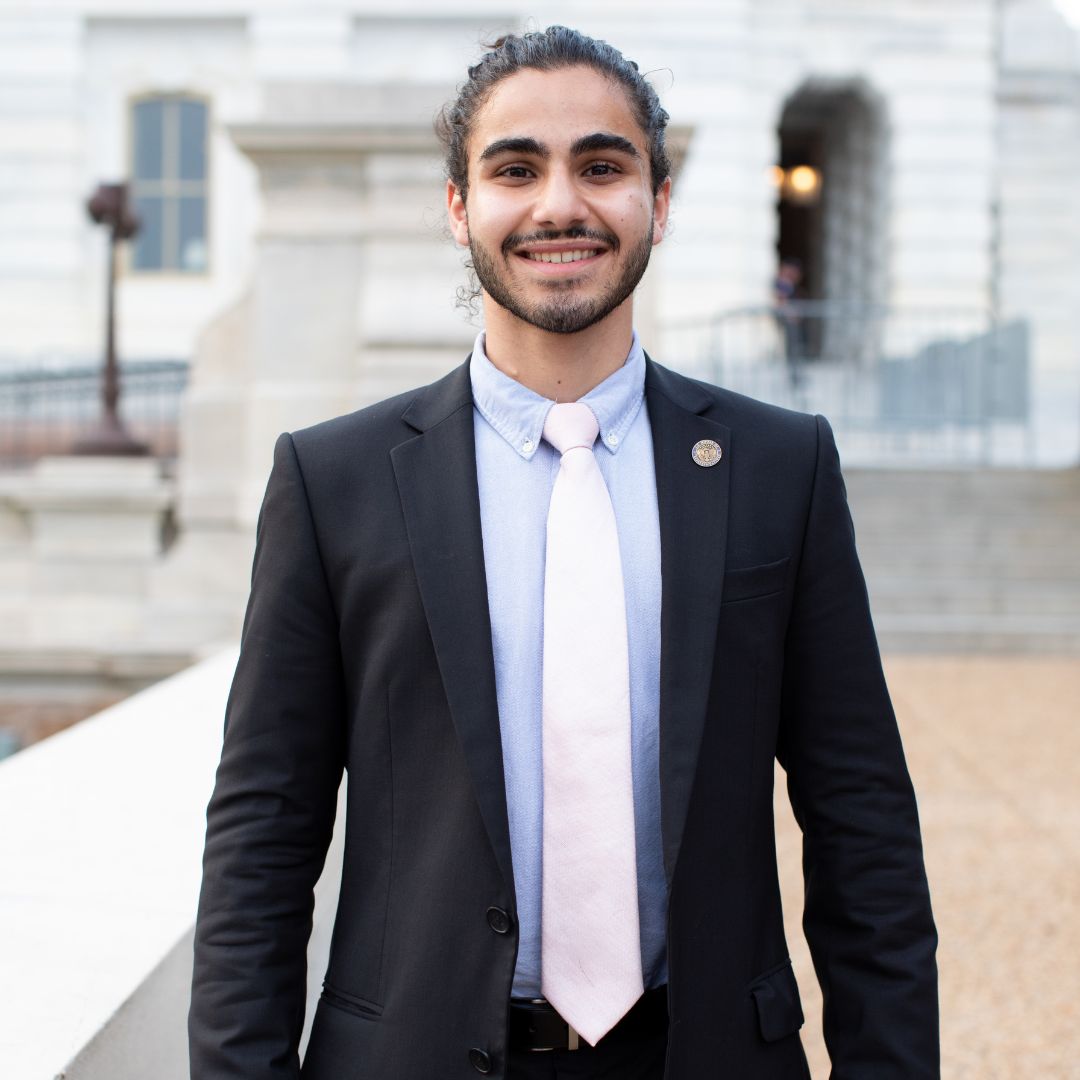 Congressman Ron Kind (WI-3)
Ahmad is majoring in Science, Technology, and International Affairs, and minoring in Chinese and Computer Science. He is interested in the intersection of policy and technology, and technology's impact on marginalized communities. On-campus, Ahmad is an active MSA member and mentor, social justice advocate, and acapella singer. In his spare time, you will find him playing soccer, running, or cooking.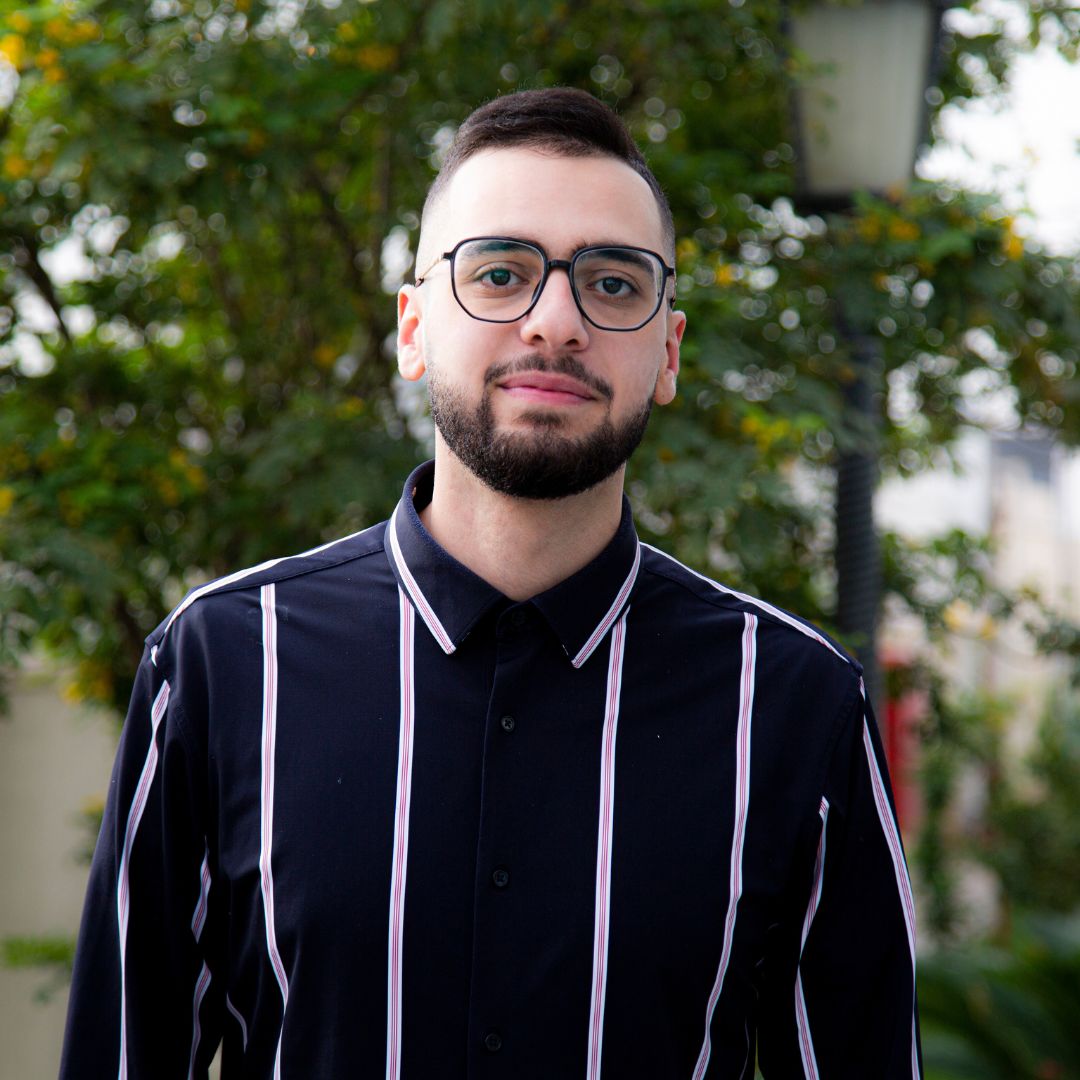 Congressman Ted Lieu (CA-33)
Hello! I'm Mohammed Mortada, a proud Iraqi-American from the Golden State, California. I am a junior at UCLA majoring in Political Science with a focus on International Relations and minoring in Middle Eastern Studies. I am honored to join the office of Representative Ted Lieu as a legislative intern and serve my fellow Californians this summer.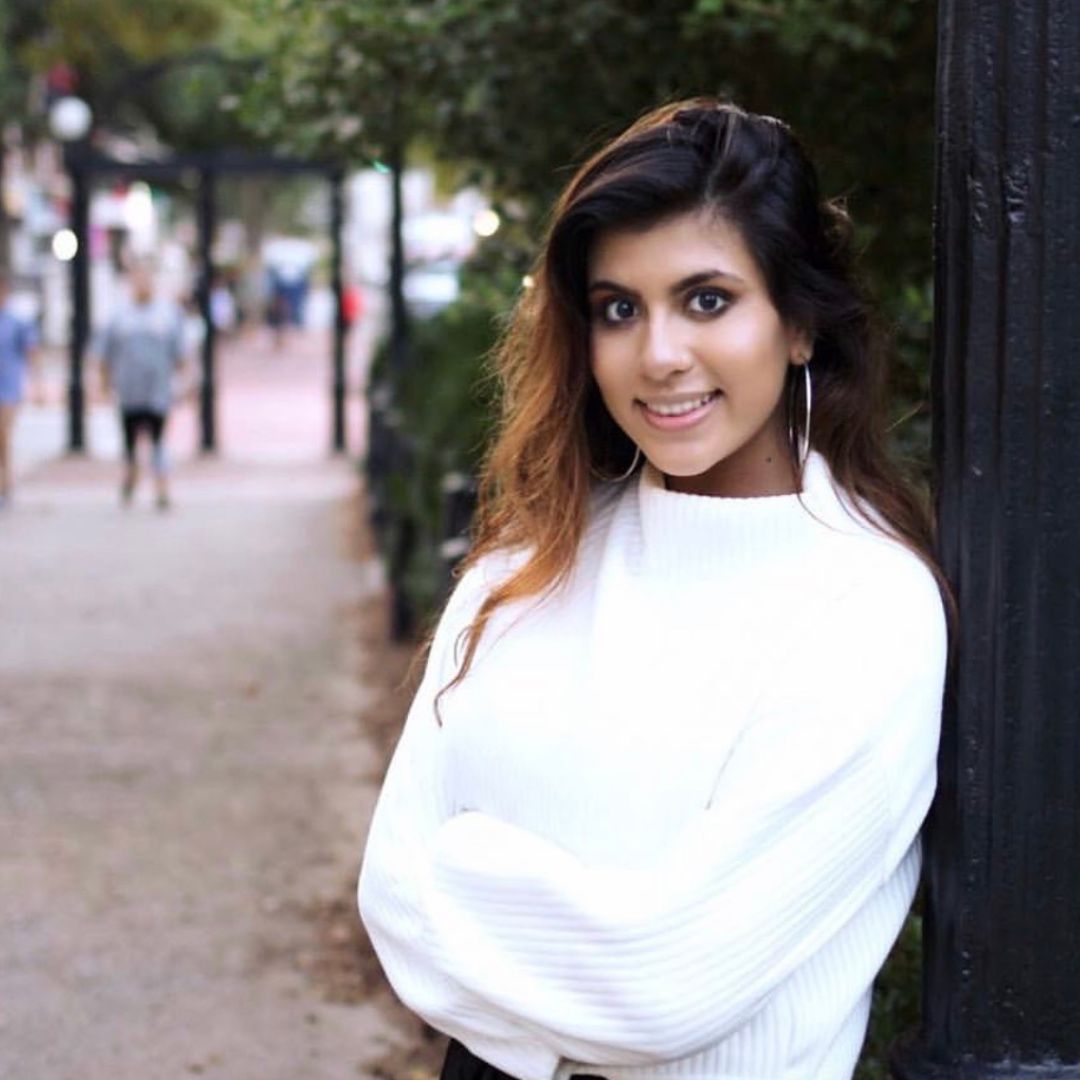 Senator Dianne Feinstein (CA)
Asmarah is a recent graduate from the University of Georgia with a B.A. in Journalism and a minor arabic. She has experience working in local and state politics as a communications intern with the Georgia Muslim Voter Project and as a field organizer for the Asian American Advocacy Fund. She also worked as an advocate for immigrants at the Athens Immigrant Rights Coalition. She hopes to go to law school and run for state office as an advocate for marginalized communities.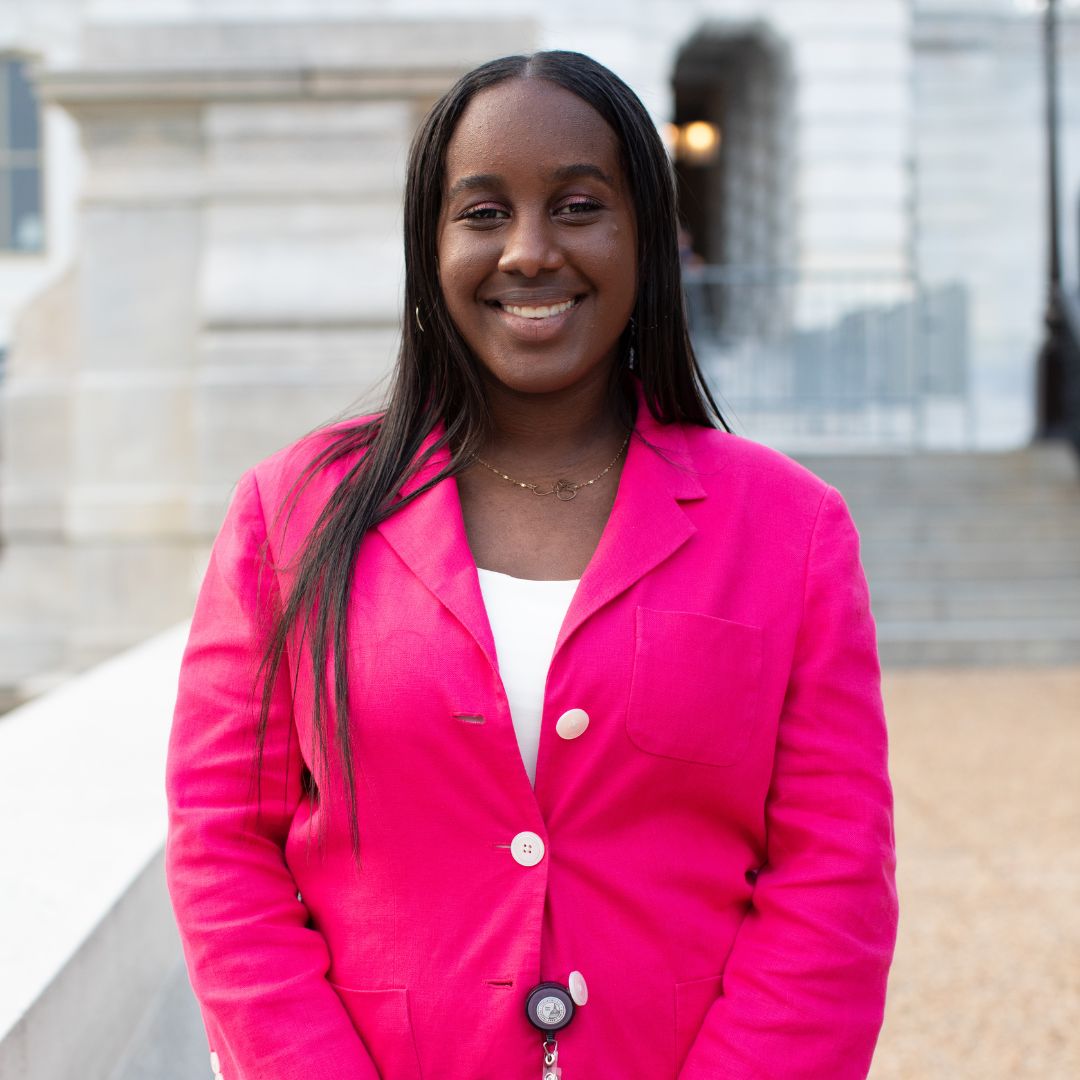 Congresswoman Frederica Wilson (FL-24)
Haneen is a rising senior at the American University of Sharjah in the United Arab Emirates (UAE), majoring in finance and minoring in Data Science. She served as an active board member of the Sudanese Cultural Association in Sharjah, focusing on aid and awareness of Sudan's political instability. Her yearly volunteer work with 'Sadagaat Community Charity' in Khartoum, Sudan, extended her passion for helping others. Further down her career, she hopes to one day become a diplomats and work towards aiding global tensions.
Rep. Lloyd Doggett (TX-35)
Sedef is a Legislative Correspondent in the U.S. Senate working on judicial, education, disability, and economic policy. Prior to her CLDP fellowship, she interned on Capitol Hill with Senator Ed Markey and Congressman Anthony Brown. She also served as a Policy Advisor for the Mckayla Wilkes and Jill P. Carter congressional campaigns during the 2020 election season. While in graduate school, she conducted academic research at the Center for Education, Identity and Social Justice on Muslim American political identity and Muslim college students' experiences in higher education. She received her B.A. in Government&Politics and B.A. in Sociology from the University of Maryland, College Park and her Master of Public Policy (MPP) with a specialization in health policy at the University of Southern California. She hopes to work on Capitol Hill for many years to come, including possibly as the Congresswoman for Maryland's 6th Congressional district.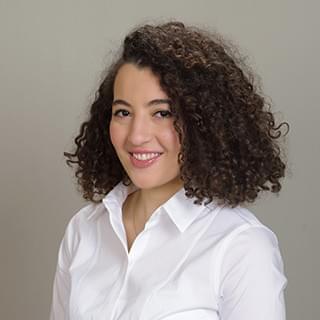 House Committee on Homeland Security
Dina serves as GOTV strategist for the Illinois Muslim Civic Coalition, where she organizes and supports American-Muslim candidates who are running for public office. She is a former field organizer for the Lauren Underwood for Congress campaign, a position that led her to focus on promoting voter education amongst the Muslim community in the 14th district. A graduate of DePaul University with a B.A. in International Studies, Dina is passionate about issues surrounding national security and the nexus of immigration and conflict. She plans on attending law school next year.
Sen. Tammy Duckworth (IL)
Ali is majoring in Political Science and is interested in studying immigration and refugee flows. He is currently conducting an independent research project on authoritarian resurgence in Sub-Saharan Africa. On campus, he is a member of an organization that consults for local nonprofits, public relations chair for the Muslim Students Association, and diversity and inclusion chair for the South Asian Student Alliance. Ali hopes to attend law school after graduation.
Dhuha is majoring in Government & International Politics and minoring in Data Analysis and Legal Studies. Her passion for government and policy started at CAIR National Research and Advocacy office. At GMU, Dhuha is a research assistant under a project mapping unauthorized influences of domestic and international actors and their control over policy-making. She serves as the Community Outreach Director of her school's MSA and continues to play an active role in the Northern Virginia Muslim community as a Sunday School teacher, youth mentor, and a high school MSA advisor. Her areas of interest include foreign influence, criminal justice, and immigration.
Rep. Pramila Jayapal (WA-7)
Kawther is a Government major and Arabic and Justice and Peace Studies double minor. When the Gates Millennium and Coca Cola Scholar is not gushing about Atlanta or her time abroad in Amman, Kawther can be found working to bring communities together. She does this through her role as President of the Muslim Student Association, her positions in the Georgetown Scholars Program, and Student of Color Alliance. Last summer, she was a policy and advocacy intern at MPAC and this summer she looks forward to gaining hands-on experience on the Hill particularly in a moment with many women of color in office.
Sen. Dianne Feinstein (CA)
Luqmaan is majoring in Political Science and South Asian Studies. He's on the Executive Board of the Brown MSA and is a Minority Peer Counselor, a social justice-focused residential assistant for first-year students of color. He advocates for the Muslim community, by directly speaking to the heads departments on campus, presenting campus-wide workshops on the exclusion of Muslims in the Asian-American community. Luqmaan wants to attend law school after graduation and work in public service law and/or legal academia. Outside of school, Luqmaan enjoys learning languages, writing poetry, photography, and drinking tea with friends.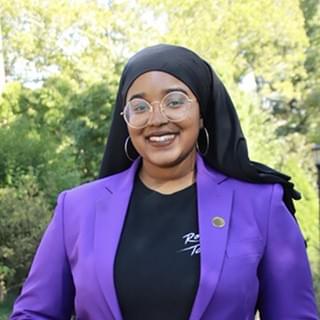 President of the Student Government Association, served as Chairwoman of the Constitutional Review Committee, and is a student representative for the Judicial Review Committee. She loves music, and is lead alto in Nocturne A Capella group, the Agnes Scott Collegiate Chorale, and the World Jazz Ensemble. Amira does contract work with the CDC-F. She volunteers with local mock trial teams, and with the DeKalb 4-H Club to teach children and adolescents about healthy living, drug and alcohol awareness, and money management. In the next decade, she intends to run to represent the 4th District of Georgia in the U.S. House of Representatives, and in 2040, she will run for President of the United States.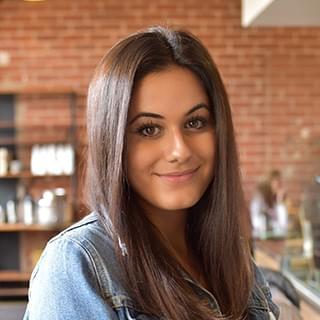 Yasamine is majoring in Political Economy and minoring in Human Rights and Public Policy. As the Chapter Director for UC Berkeley's branch of Generation Citizen, she oversees Democracy Coaches and leads grassroots advocacy workshops for students working on local community projects. Last summer, she interned at MPAC working on projects involving the family separation crisis and Trump's Muslim Ban. Yasamine enjoys integrating her quantitative and technological experience with her passions for law, policy, education, and government and hopes to attend law school after graduating college. Yasamine envisions a future for herself advocating for underprivileged minority groups and women of color as a lawyer.
Maimuna was born in The Gambia, but grew up in Atlanta, GA. She majors in Government and Politics, with minors in Arabic and Social Justice. She enjoys interdisciplinary approaches to understanding the world and has dedicated her undergraduate research and senior thesis to the intersections of identity and security. She has served as a Diversity Peer Educator at St. John's University, and was also a 2018 Rangel Scholar. She is fluent in Mandinka and Wolof, with proficiency in Arabic. She hopes to attend Georgetown University in the Fall, for her M.A. and study in the Walsh School's Security Studies Program.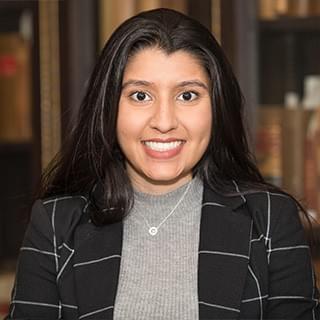 Rep. Yvette Clarke (NY-9)
Rabia Osman graduated with her Master of Science in Legal Studies with a Concentration in Cybersecurity and Data Privacy Law at Albay Law School. Prior to that she received her Bachelor of Science in Computer Science & Information Security. Rabia served as a Senate Intern for the NYC Office of Senator Kirsten Gillibrand, a Legislative Intern for the New York State Assembly Member Linda Rosenthal and an Intelligence Analyst Intern for the Office of the Bronx District Attorney. Rabia tutored thirteen math, science, and programming courses in undergrad and hopes to work in cyberlaw. As the first internationally adopted child from Pakistan to New York, Rabia aspires to reach back to the Edhi Foundation orphanage she was born in to help more children be adopted. Rabia is also a certified archery teacher and loves working with children.
Rep. Jennifer Wexton (VA-10)
Aisha is majoring in Government and International Politics and minors in Conflict Analysis and Data Analysis. She interned at several non-profits and government agencies, most recently as a Program and Management Analyst at the Government Accountability Office. Aisha is actively involved with student organizations, including the Mason Muslim Affairs Council, an organization dedicated to raising awareness and advocating for issues that affect our local and national communities. Aisha's interests lie in education policy, urban policy, and identity conflict. A strong believer in effecting change from within, she hopes to pursue a doctorate conducting research on conflict and social policy issues.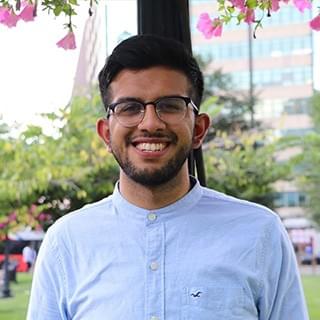 Rep. Alexandria Ocasio-Cortez (NY-14)
Aneeb Sheikh is majoring in Political Science and Marketing. Last summer he was a policy and advocacy intern at the Muslim Public Affairs Council. On campus, he is a senator in the Undergraduate Government of Boston College, a member of the Muslim Student Association, and a mentor to first year students of color. Upon graduating from Boston College, he hopes to work in Congress for a few years before completing law school. In his spare time, Aneeb enjoys reading and playing basketball.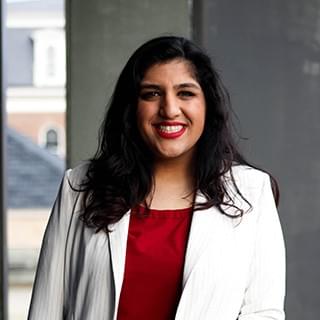 Rep. Rashida Tlaib (MI-13)
Mariam is majoring in Political Science and International Studies and minoring in Arabic and Journalism. She served as an organizer for Rep. Nicole Clowney and Rep. Denise Garner successful campaign for Arkansas District 86 and District 84. She is Director of Municipal Relations in student government and previously served as a Senator. She volunteers at Canopy Northwest Arkansas (NWA), a nonprofit refugee resettlement organization, where she tutors and mentors children recently resettled in Northwest Arkansas. Mariam is fluent in Urdu and is learning Arabic. She was a Communications Intern at the El-Hibri Foundation in D.C. and strives to foster diverse dialogues through these leadership positions.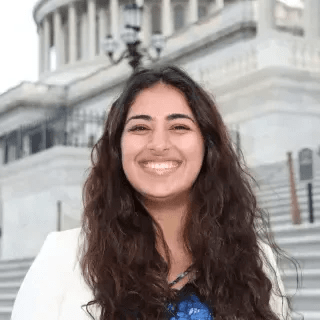 Senator Charles Schumer (NY)
Zoya Sattar is a junior at Johns Hopkins University in Baltimore, MD, majoring in International Studies with a focus in Conflict Resolution. Recent internships at the Pakistani-American Political Action Committee and the Council on American-Islamic Relations (Oklahoma) awakened her drive to work in DC to have the greatest impact on policy affecting Muslims and other minority groups. A youth leader in her hometown of Oklahoma, Zoya helped set up the Oklahoma Muslim Gamechangers (OMG) Program, with the hope of teaching Muslim high schoolers how to become more vocal and civically engaged. Zoya aspires to become a diplomat and work to resolve the increasing global tensions.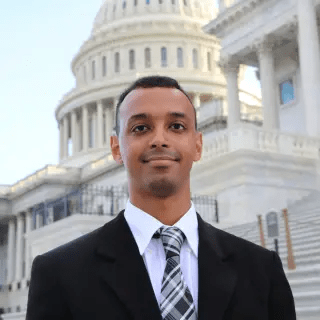 Congresswoman Sheila Jackson Lee (TX-18)
Sabri Siraj will be a first-year law student this fall at Harvard Law School. Prior to starting law school, Sabri graduated from Arizona State University with a BA in Political Science. Sabri spent time tutoring local refugee students in different school subjects, and working as a communications intern for the nonprofit organization People for the American Way in Washington, D.C. Sabri is passionate about human and civil rights issues both domestically and abroad, and looks to pursue a career dedicated to bringing change and being a voice for those less fortunate.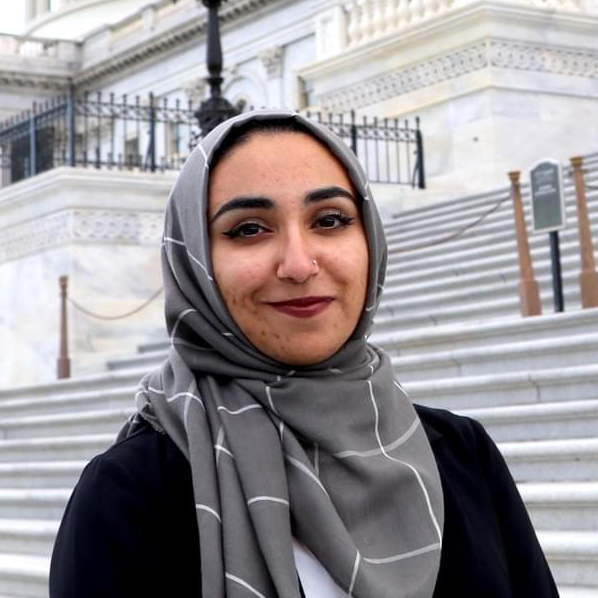 Senator Elizabeth Warren (MA)
Wafa Jawad is a junior at Smith College in Northampton, Massachusetts majoring in Government, minoring in Middle East Studies. Wafa is the transfer senator with the Smith College Student Government Association, publicity chair for Al-Iman. Wafa is a volunteer with Amnesty International, serving as a Student Activist Coordinator and was also the president of her past college's Amnesty International group, where she worked with her local elected officials to organize a town hall discussion about President Trump's "Muslim Ban". In the future, Wafa hopes to expand on her research and pursue a future in foreign policy and international relations, perhaps even running for public office.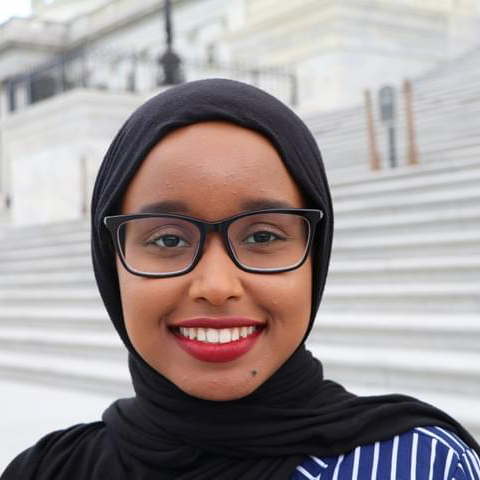 Senator Patty Murray (WA)
Arwa Dubad is a student at the University of Washington, Tacoma majoring in Philosophy, Politics, and Economics, with a minor in Human Rights and Religious Studies. Arwa serves as the student body president at her campus, she oversees a team of directors, senators, and hired staff at the Associated Students of University of Washington Tacoma (ASUWT). Arwa plans to attend Law School after taking a gap year to study and prepare for the LSAT.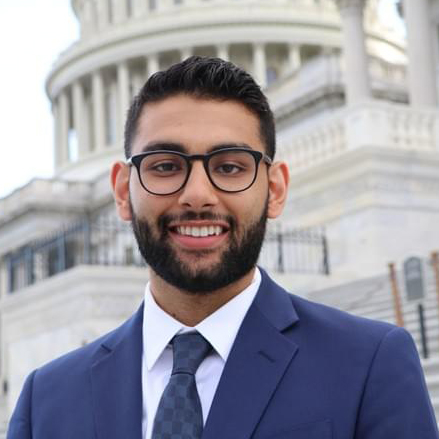 Congresswoman Sheila Jackson Lee (TX-18)
Zohair Alam is a senior majoring in Marketing at the University of Houston. He is currently interning at the Harris County District Attorney's Office. This internship has been able to rejuvenate his passion for criminal justice and help the victims in the community. Zohair is an active volunteer in his community, assisting in a number of non-profit organizations from helping immigrants with legal issues, to connecting children with books. Zohair has received the Dean's Award at the University of Houston for the past two consecutive semesters and hopes to pursue a J.D. after graduation.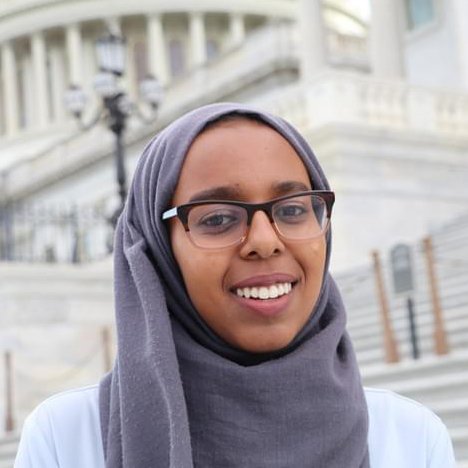 Senator Charles Schumer (NY)
Azhar Gulaid is a senior at Smith College where she is studying government with a minor in economics. She is particularly interested in international relations and public policy, and believes that social justice can be incorporated into all areas of work and study. She previously interned for the New York Chapter of the Council on American-Islamic Relations (CAIR-NY), a civil rights organization where she worked on communications and outreach. Azhar is interested in pursuing a career in law and international relations.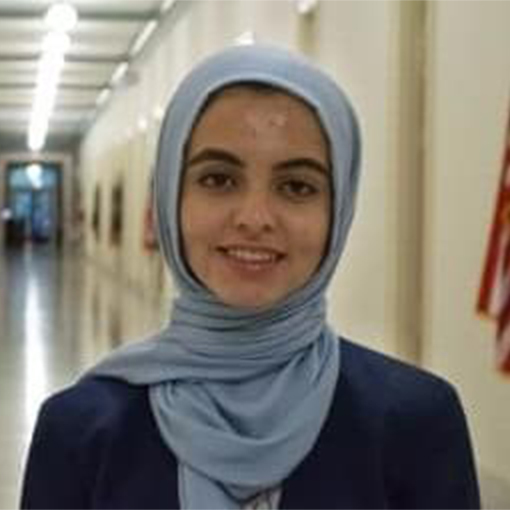 Congresswoman Sheila Jackson Lee (TX-18)
Hadeel is a student at the University of Kentucky, pursuing a B.A. in Political Science and Arabic and Islamic Studies. She is President of her college's Muslim Student Association. She is the Director of Inclusion and Outreach for her student government. She is also the National Outreach Director for the Muslim Youth of North America. She loves spending time with family and friends, baking, and traveling.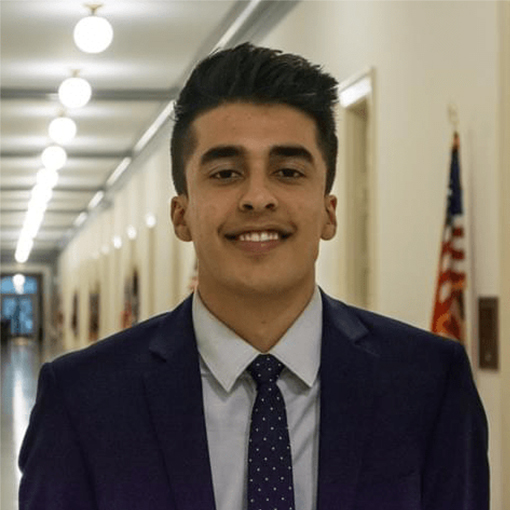 Congressman Ruben Kihuen (NV-4)
Mustafa is a student at San Diego State University, pursuing a B.A. in Political Science. He currently serves on the Board of Directors of Associated Students and President of Students for Justice in Palestine. Mustafa is also the founder of CommUNITY, a student led organization that equips minority students at SDSU with the tools to run for student government offices. He enjoys graphic design and does freelance work when he has time. Mustafa intends on attending law school after graduation.
Congressman Jared Huffman (CA-2)
Nadim Houssain is a law student at the UC Berkeley School of Law. Before attending law school, Nadim graduated from the UC Santa Barbara with a B.A. in Global Studies. After graduation, he served as a Peace Corps volunteer in Burkina Faso where he specialized in community economic development. Following his Peace Corps service, Nadim worked briefly for the Bernie Sanders presidential campaign as a Field Organizer.
Congresswoman Grace Meng (NY-6)
Sadaf is an alum of the City University of New York Hunter College, where she earned a B.A. in Economics and held a Focus Study in Urban Studies. She served as a Project Leader of the Hunger Prevention and Homeless Outreach Campaign for the New York Public Interest Research Group. She also interned for the South Asian Council for Social Services. She believes she can make a positive impact in the country she calls home.
Congressman Bill Pascrell (NJ-8)
Maryam graduated from Stockton University with a B.A. in Political Science. As President of the Student Senate, she worked with campus administration to protect the rights of immigrants. She also served as the Student Trustee of the Stockton University Board of Trustees, representing over 9,000 students. She represented Stockton University both nationally and internationally as a member of the Model United Nations Team. She plans to pursue a career in international relations.
Congresswoman Judy Chu (CA-27)
Nabil is a public policy scholar and Master in Public Affairs candidate at Princeton University's Woodrow Wilson School through the Scholars in the Nation's Service Initiative. Through spending his college summers exploring the various actors that shape global health care, Nabil has developed an interest in public health, ethics, and public service. He wrote his senior thesis on global access to end-of-life care and on theories of health justice. He is also passionate about interfaith work, civic engagement, youth consulting, altruism, and advocacy.
Congressman Henry "Hank" Johnson (GA-4)
Aziz is a student at Baldwin Wallace University studying International Affairs and Political Science with concentrations in Middle Eastern/North African Studies and Legal Studies. Aziz is the co-founder and President of the Middle Eastern Culture Club on campus, a member of the Muslim Student Association, a Resident Assistant, and Campus Ambassador for the Peace Corps.
Congresswoman Eddie Bernice Johnson (TX-30)
Omar attends the University of Pittsburgh, pursuing a B.A. in Political Science and Economics. Last summer, Omar studied abroad in London and interned at a research firm, working on a project to discover how to turn around recent low voter turnout. After graduating, Omar plans to return to the Hill to work as a legislative aid or staffer. Omar is primarily interested in health and economic policy.
Congresswoman Sheila Jackson Lee (TX-18)
Bunyad attends the College of New Jersey, majoring in PoliSci with minors in Arabic, and Women and Gender Studies. She interned for the Regional Director at the U.S. Dept. of Health and Human Services in New York City, where she assisted in the department's implementation of the Affordable Care Act. Prior to this, she served as the Press Secretary for New Jersey's 15th District Assemblyman campaign.
Congressman Bill Pascrell (NJ-8)
Jenan is an honors student attending the New Jersey Institute of Technology, pursuing a B.S. in Business with concentrations in Finance and International Business, along with a minor in Legal Studies. She founded her campus chapter of Girl Up, a U.N. Foundation organization devoted to advocating for policy changes and raising awareness to empower females around the world.
Congressman Andre Carson (IN-7)
RJ is passionate about social and political rights, and attends New York University majoring in Global Liberal Studies. RJ studied abroad at NYU London, serving as liaison for the TEDx NYU London team. With his counterparts in New York, he organized two successful TEDx events in his first semester. RJ has also spent summers volunteering in Palestinian refugee camps. He is now developing an organization that creates hands-on, leadership-based workshops for Palestinian youth in refugee camps.
Basmah is a recent graduate of Johns Hopkins University (JHU) with a degree in International Studies and Political Science. Basmah served as a counselor and board member of Camp Kesem, and following graduation, she dedicated her time to the non-profit Act4Accountability, promoting social change using knowledge of the African diaspora. Her passion for political activism, community engagement also led her to become a Government & Policy intern at MPAC.
Congresswoman Brenda Lawrence (MI-14)
Amirah Ahmad is a student the University of Virginia. She is interested in human rights, social justice, international relations, and global development. Previously, she has interned at the Foreign Language Teaching and Research Press in Beijing and Wicell Technologies in Jakarta. She is a Global Greeter, peer advisor, publicity chair for UN Women, member of the Muslim Student Association, and a volunteer for Challah for Hunger.
Congressman Dan Kildee (MI-5)
Obaida is a Business Economics and International Relations double-major at the University of California, Irvine. He loves basketball and considers himself a foodie. He hopes to affect positive change for all communities and people.
Congresswoman Eddie Bernice Johnson (TX-30)
Sommer Iqbal is an International Political Economy major at the University of Texas at Dallas. She is interested in social justice and activism, environmental policy, and South Asian and Middle Eastern affairs. Her ultimate goal is to help the Muslim community through her work as much as possible. One of her dreams is to work for the White House as a liaison for the Muslim community.
Congresswoman Sheila Jackson Lee (TX-18)
Aisha Yaqoob is a graduate student at the University of Georgia, pursuing her Masters of Public Administration & Policy. She is interested in public policy on the local and state level. During her undergrad years at at the University of Georgia, she was involved in various student organizations and served as president of her local MSA. She serves an advisory capacity on her local government's planning projects.