Tasneem Fatima Khan Fellowship
The Tasneem Fatima Khan Legacy Fellowship uses endowed resources to promote service, scholarship and sportsmanship–all of which are values Tasneem exemplified throughout her own life. Mrs. Khan left behind a legacy of positive impact on her community. She was committed to improving social conditions as well as public health and welfare and remained dedicated to providing opportunities within her Kashmiri community.
The scholarship will be awarded through the Youth Leadership Institute at the Muslim Public Affairs Council through the MPAC Public Service Fellowship. The award is based on merit and need to student(s) who exemplify the ideals Mrs. Khan displayed throughout her life. Preference will be given to candidates who exhibit financial need. This wonderful award will be a multi-year opportunity, providing fellows with $6,000 per year for 3 years.
Eligibility:
Must be enrolled as a full-time student during the entire academic year
U.S. Citizen
GPA threshold of 3.0 on a 4.0 scale
MPAC Public Service Fellow Duties:
Write meeting memos
Pitch in at Hill meetings
Research and write memos on policy issues to support MPAC Policy Staff
Compile research into Op-Eds and Policy Papers
Successful Completion of Fellowship Criterion:
Fellow provides two reference letters from their time as a fellow
Fellow writes a summary of their fellowship experience highlighting successes and lessons learned
Fellow has a meet and greet with Mr. Khan telling him about his/her experience and updating him on the benefits of the program
Fellow completes a publication focused on one of these three areas: women's rights, human rights, Kashmir
2023 Tasneem Khan Fellows
Isra Qadri
Tasneem Khan Fellowship - MPAC DC Policy Fellow
Isra is a Kashmiri-American studying Public Policy and History at the University of Maryland. She has experience managing gun violence prevention policy in Maryland with March For Our Lives, working on a number of congressional and legislative campaigns. She began working with MPAC as a Policy & Advocacy Intern in the winter of 2022. On campus, Isra is in the Honors Humanities Honors College, competes nationally with UMD's Model United Nations team, and is in the Kappa Omega Alpha Public Policy Fraternity.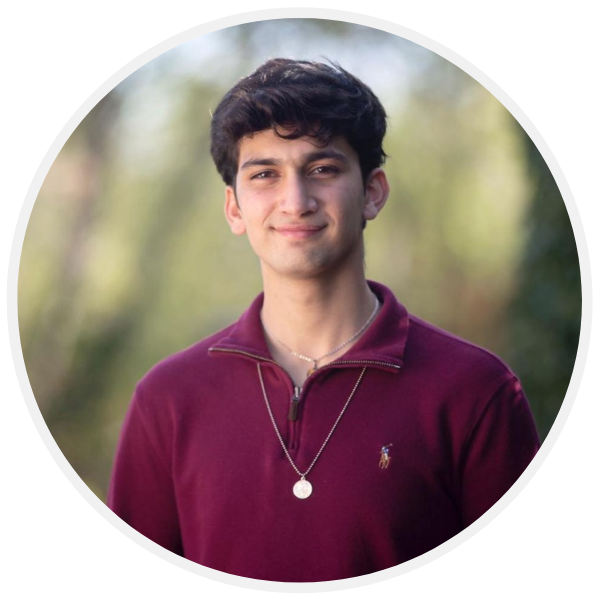 Ramis Banuri
Tasneem Khan Fellowship - MPAC DC Policy Fellow
Ramis, a driven and compassionate rising senior at Emory University, hails from Salt Lake City and is pursuing a double major in Political Science and Anthropology & Religion. With a passion for human rights, economic justice, and immigration policy, Ramis has previously worked on anti-Islamophobia and equity initiatives at the San Francisco Human Rights Commission and America Indivisible, as well as gaining grassroots experience from working on the Stacey Abrams campaign for Georgia Governor. He is currently a research assistant to a leading political scientist studying advertising and media trends in South Asia and has conducted his own research on International Relations theory and its misapplications to Pakistan.