Mohamad Almouazzen
Rep. Adam Schiff (CA-28)
Mohamad studied Political Science and History at Mt. San Antonio College (A.A-T) and the University of California, Riverside (B.A). Throughout his undergraduate tenure, he was heavily involved in student government, cultural organizations, political campaigns, and competitive collegiate Forensics. Currently studying to take the LSAT this summer, he plans to attend Law School in Fall 2024. With an immigrant Lebanese background, his focus is Foreign Policy, particularly Middle Eastern solvency and Muslim-American issues. He is originally from Upland, CA and enjoys coaching his former Forensics team, mountain drives, outings with friends, and spontaneous traveling.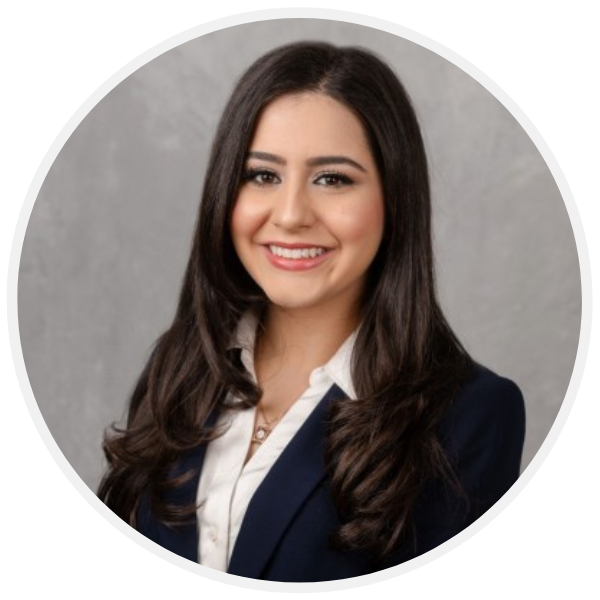 Ola Albayati
Rep. Andre Carson (IN-07)
Ola first discovered her passion for government and politics while volunteering for local campaigns. Here, she took an interest in government policy and public service. Through these experiences, Ola felt a deeper connection to her community and developed a better understanding of her own identity. Currently, she is pursuing a degree in Political Science and a minor in Business Law at Wayne State University. She hopes to attend law school after completing her undergraduate degree and hopes to advocate for underrepresented communities in the future. When Ola is not studying, she likes to go swimming and discover new coffee shops.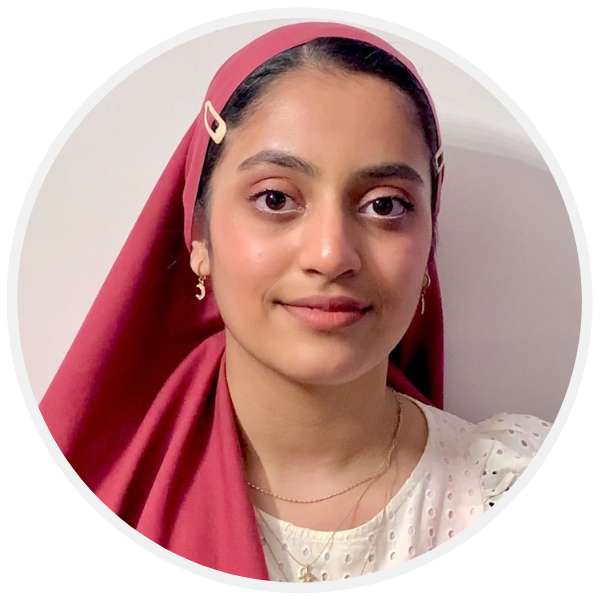 Hajra Hamad
United States Senate Committee on Foreign Relations (SFRC)
Hajra is a rising Junior majoring at the School of Public and International Affairs at Princeton University and receiving a minor in South Asian Studies. On campus, she has worked with a multitude of community partners, and most of her work has focused on immigration reform and civil rights advocacy. She is currently part of Princeton University's Civil Leadership Council through which she partners with organizations working towards decreasing educational and housing disparities. She is also part of Solidaridad, an off-campus organization and The Asylum Project, both of which provide refugees assistance when completing the I-589 form. She hopes to pursue law in the future and eventually work within the U.S. government, especially in foreign policymaking.
Saarah Baig
Sen. Merkley (D-OR)
Saarah is a rising senior at George Mason University (GMU) pursuing a bachelor's degree in Government and International Politics with a concentration in Political Behavior and Identity Politics and a minor in Religious Studies. She holds a deep passion for people-centered policies and the ways in which religion has shaped America's current political landscape. This semester, she serves as an undergraduate research assistant under a project measuring populist rhetoric in American politicians' tweets using computational text analysis. Saarah also serves as the co-leader of GMU's Society for the Study of Religion where they engage in dynamic discussion regarding the role of religion as it relates to the lived human experience.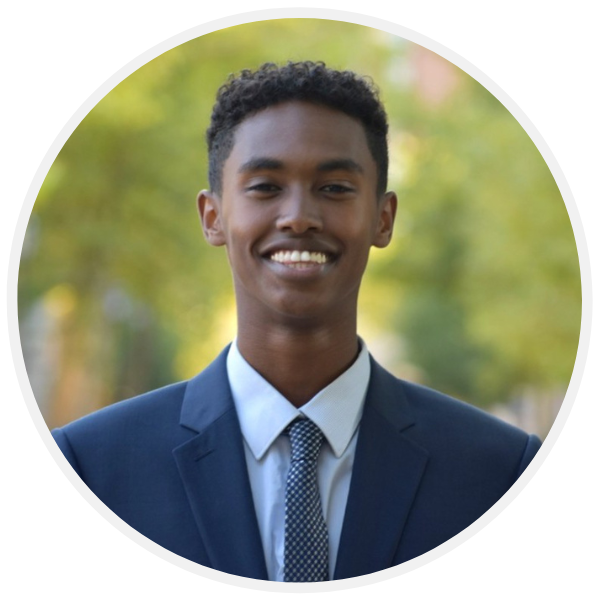 Kaise Dualeh
Sen. Chris Murphy (D-CT)
Kaise is a junior in Yale College studying Global Affairs with a certificate in Human Rights from Yale Law School. He is primarily interested in understanding the future of American foreign policy strategy, human rights institutions, and the application of international law in the United States. On campus, Kaise serves as President of the Yale International Relations Association, the largest undergraduate organization on campus, where he oversees the organization's educational and conference programming on four continents. Upon graduation, he plans on pursuing post-graduate education in either law or international relations and working at the intersection of law and foreign policy.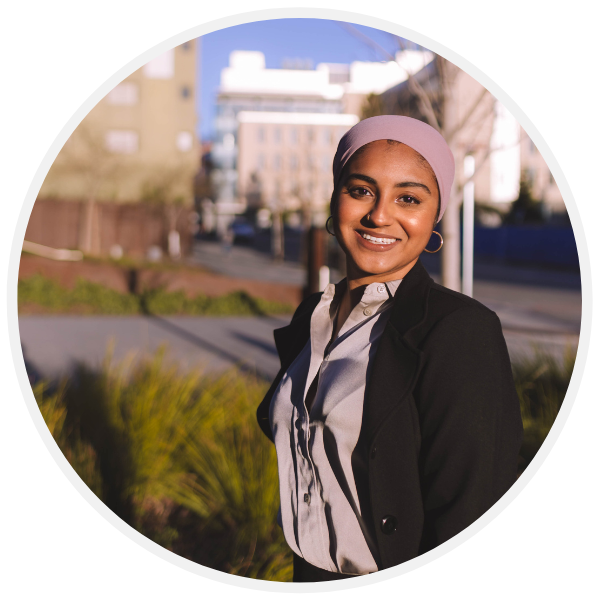 Soha Manzoor
Rep. Barbara Lee (CA-12)
Soha is a rising senior, double majoring in Astrophysics and Sociology at UC Berkeley. Passionate about public service, she currently serves as a Student Senator for the 2022-2023 term and has heavily advocated for menstrual equity on campus, as well as defending and uplifting Berkeley's most marginalized communities. Outside of student government, she has worked as a writing tutor and is passionate about public education and criminal justice reform.
Noor Hasan
Sen. Bob Menendez (D-NJ)
Noor is a rising junior at UC Berkeley studying Political Science with a minor in Public Policy. Upon graduating from Cal, she plans on attending law school. On campus, Noor is involved with the Student Policy Institute Berkeley, the Associated Students of UC Berkeley's Office of the President, and is a an undergraduate research apprentice in the Political Science Department. She also previously served on the Pakistani Students Association Board. Noor spent last summer shadowing at an immigration law form and in the past has interned at the Consulate General of Pakistan in New York, CAIR's Government Affairs Department, and the office of Senator Cory Booker (D-NJ). Noor has a strong interest in human rights, global development, and foreign policy and is excited to gain perspective as an intern in Senator Menendez's (D-NJ) office this summer.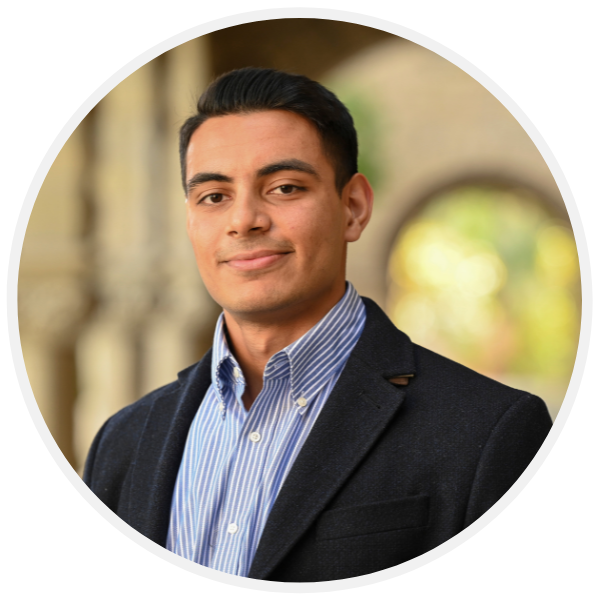 Hamzah Daud
Federal Reserve Board (Technology Lab)
Hamzah is concurrently pursuing Bachelor's degrees in International Relations and Computer Science and a Master's in International Policy at Stanford University. He is interested in working at the intersection of national security, technology, and finance. This summer, he will be working at the Federal Reserve Board of Governors developing the central bank digital currency.
Noor Kazi
Rep. Andre Carson (IN-07)
Noor is a Pakistani-American student at UNC- Chapel Hill majoring in Economics with minors in Public Policy and Data Science. Noor serves as Economic sector head for UNC's Roosevelt policy chapter and works on Economic development research with the Carolina Small Business Development Fund, a North Carolina CDFI. She is passionate about economic development, criminal justice, and affordable housing reform and spent last summer interning with her local government's Affordable Housing department. Noor hopes to work in policy development after graduation and eventually attend law school to become a Civil Rights Attorney.
Maryam Alghafir
Rep. Alexandria Ocasio-Cortez (NY-14)
Maryam majored in Business Management at the University of Houston and will be continuing her studies at Georgetown Law School where she is a Global Law Scholar. Previously, she served as an intern for the White House Office of Intergovernmental Affairs. Prior to that, she worked as a Youth Development Coordinator at An-Nisa Hope Center and a Civic Engagement Intern for the Council on American Islamic Relations. She was a leader on campus, where she served as Vice President of the Student Government Association, President of the Mock Trial Association, Voter Registration Director for NextGen America, and member of the Debate team.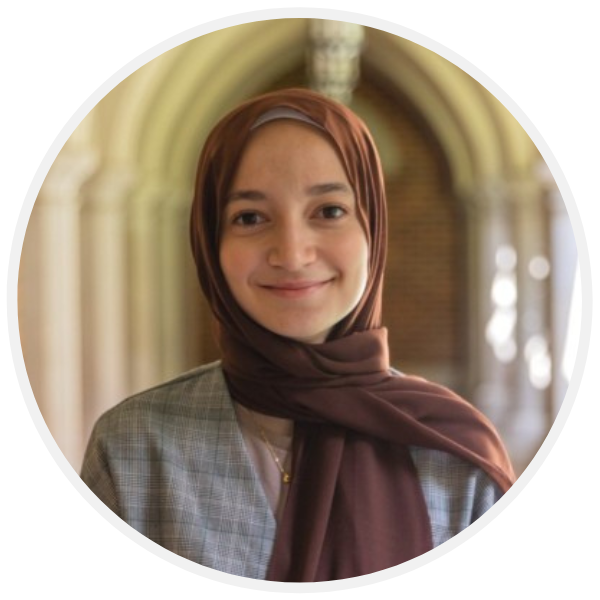 Duaa Faquih
Rep. Al Green (D-TX-09)
A rising senior at Vanderbilt University, Duaa is studying Political Science and Psychology. On campus, Duaa is the president of the Muslim Students Association, an editor for the student newspaper, and an undergraduate researcher in a policy lab. Off campus, Duaa works with the non-profit Asians Against Domestic Abuse to pursue her goals of empowering minority women's voices. Living between the Middle East and Texas for most of her life, Duaa hopes to bring her diverse perspective to local and national politics and advocate for her communities.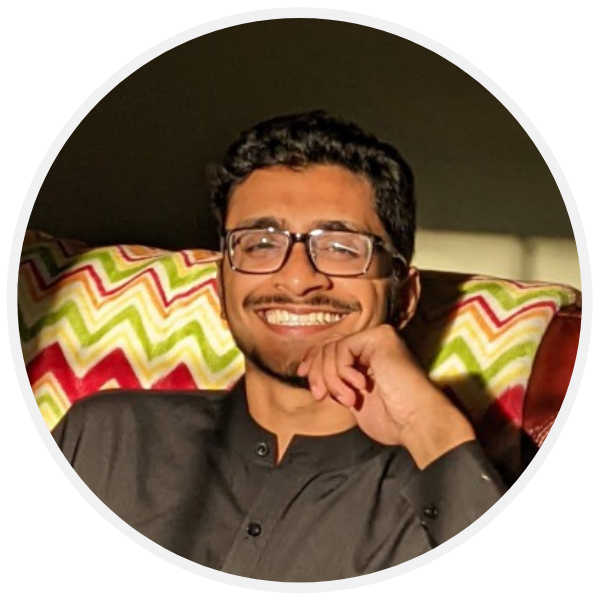 Sameer Riaz
Federal Energy Regulatory Commission (FERC)
Sameer is a rising senior at Princeton University studying Mechanical Engineering and Urban Studies with a concentration on climate policy. His focus is on the intersection between remediating climate change, improving social equity, and developing community through changes in urban infrastructure policies. Riaz hopes to work directly with Muslim communities to empower them to act on issues relevant to them and their faith. At Princeton, he does research for the Urban Nexus Lab where he analyzes trends between neighborhood income and transportation access. Sameer also serves as Co-President of the Muslim Students Association. This summer, he will be interning at the Federal Energy Regulatory Commission as an Energy Markets Intern, where he will conduct research on the Eastern Interconnection to help inform regulatory filings brought to the commission.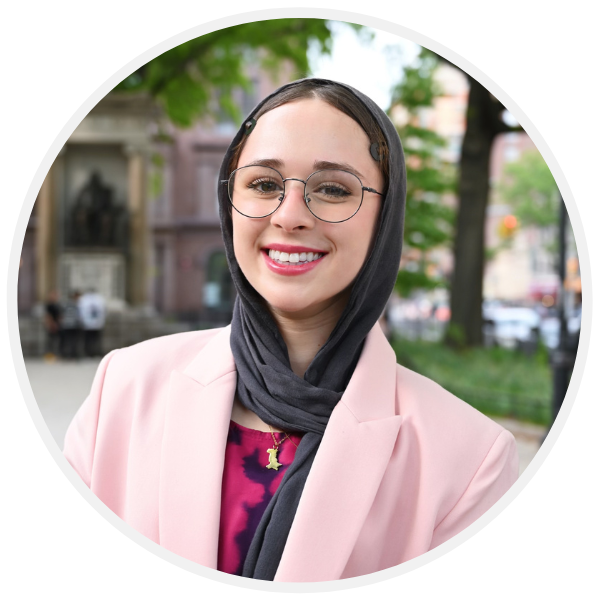 Pashmina Khan
Department of Justice (DOJ)
Pashmina is a rising junior at New York University double majoring in Journalism and Psychology and minoring in Documentary Studies. Pashmina worked as a Video Editing and Producing Intern for the Ernest and Young Design Studio in New York City and as a Policy and Communications Intern for the Council on American-Islamic Relations. At NYU she holds positions with NYU's independent student-run newspaper and Muslim Students' Association. As a Journalism and Documentary Studies student she has produced a multitude of videos and photos, centered around capturing the narrative and stories of underrepresented groups; these include a Black Lives Matter Protest Montage, the beauty of Jammu-Kashmir, and an International Women's Day segment. In the future, Pashmina plans to work as a Global Investigative Journalist specializing in humanitarian crises and conflict zones.
Muskan Effendi
House Democratic Caucus
Muskan is a rising senior at Princeton University studying Public Policy and International Affairs. She has experience working with marginalized populations to create innovative solutions through research and implementing projects for organizations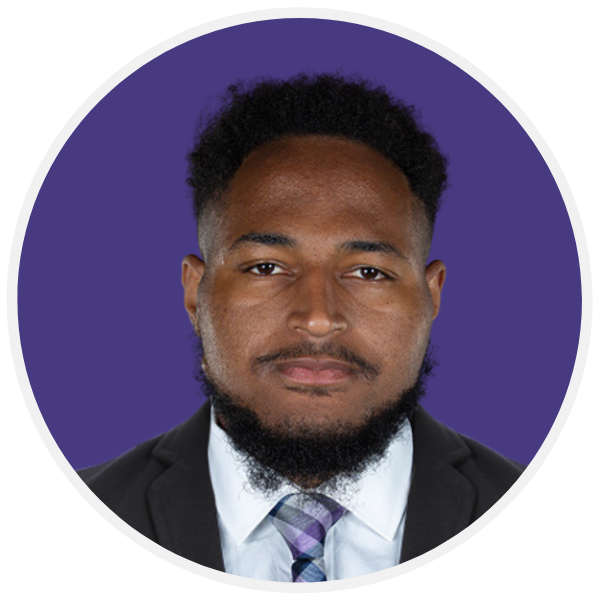 Hussayn Abdul-Qawi
Sen. Ossoff (D-GA)
Hussayn received his Bachelor's from Whittier College and is currently enrolled at California State University of Fullerton. At Whittier, Hussayn double majored in History and Political science. Currently, at Fullerton, Hussayn is enrolled in a Master's program for Political Science with a concentration in Nuclear Proliferation. Hussayn is also a former model United Nations member and collegiate football player. He is currently conducting research regarding innovative teaching techniques and how they affect undergraduate students' political efficacy in a political science course. His research passions include homeland security and national security policy. Hussayn intends to pursue a Ph.D. in political science, work in education as a tenured professor, and land a career as a foreign policy advisor for counterproliferation measures.
Sheriff Almakki
US Department of State - Bureau of Population, Refugees and Migration
Sheriff is a former biochemist turned international policy practitioner. As a Syrian-American, his advocacy efforts during the Syrian Refugee Crisis led him to pursue his Master's in Public Policy from the Ford School at the University of Michigan, with concentrations in migration and human rights. He is involved with his school's Climbing Club, Student Affairs Committee and Graduate MSA.
Burhanulhaq Brula
S1: Sen. McConnell (R-KY) | S2: Sen. Schumer (D-NY)
Burhanulhaq is a student at the University of Pennsylvania studying Political Science and Business Economics. He has been involved in the Muslim Student Association at Penn, as well as various other Muslim organizations such as ICNA and CAIR. His interest in the legal field combined with his passion for being involved in the Muslim community led him to join MPAC. In his free time, he enjoys traveling, playing soccer, and hiking.
Sahir Muhammad
MPAC DC Office
Sahir is a recent graduate from Temple University with a BA in Advertising and Communications. As a highly motivated and ambitious individual with plans to make differences in his community, Sahir has joined the CDLP program as a Policy and Communications fellow with hopes to learn and grow within the internship to reach his goals in humanitarian work.
Tasneem Fatima Khan Fellows
Isra Qadri
Tasneem Khan Fellowship - MPAC DC Policy Fellow
Isra is a Kashmiri-American studying Public Policy and History at the University of Maryland. She has experience managing gun violence prevention policy in Maryland with March For Our Lives, working on a number of congressional and legislative campaigns. She began working with MPAC as a Policy & Advocacy Intern in the winter of 2022. On campus, Isra is in the Honors Humanities Honors College, competes nationally with UMD's Model United Nations team, and is in the Kappa Omega Alpha Public Policy Fraternity.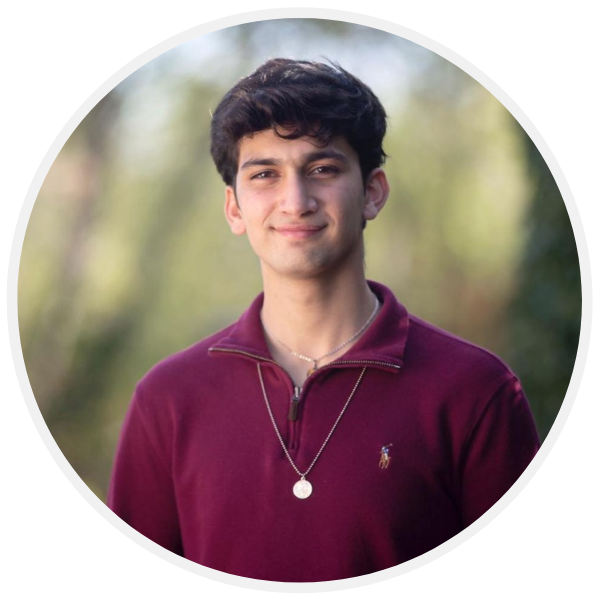 Ramis Banuri
Tasneem Khan Fellowship - MPAC DC Policy Fellow
Ramis, a driven and compassionate rising senior at Emory University, hails from Salt Lake City and is pursuing a double major in Political Science and Anthropology & Religion. With a passion for human rights, economic justice, and immigration policy, Ramis has previously worked on anti-Islamophobia and equity initiatives at the San Francisco Human Rights Commission and America Indivisible, as well as gaining grassroots experience from working on the Stacey Abrams campaign for Georgia Governor. He is currently a research assistant to a leading political scientist studying advertising and media trends in South Asia and has conducted his own research on International Relations theory and its misapplications to Pakistan.